Build It Solar: The Renewable Energy Site for Do-it- Yourselfers
Plans, tools and information to help you build renewable energy and conservation projects.
Hundreds of projects — from changing a light bulb to building a solar home.
Design information and tools for building renewable energy projects.
An Experimental section for backyard inventors.
Free ideas, plans, and information.
Energy Conservation
DIY projects to save energy, money and greenhouse gas emissions through: insulating,  weatherizing, window treatments, efficient appliances,  efficient lighting, and many more innovative and cost effective schemes.I've include all of the basic "change your light bulbs" type areas, but have also included many off the beaten path ideas that appear to be practical and effective, but not well known.
Full "how-to" information on 166 ideas  — this should keep you busy for a while!
Plus, stories the stories from people who have achieved large savings and how they accomplished this.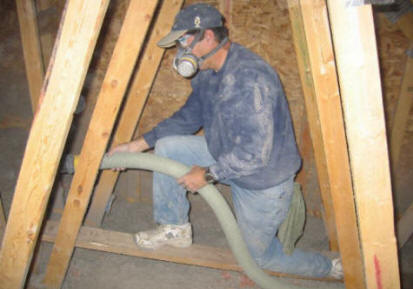 Water

(catching it, saving it, treating it, using less of it, reusing it
DIY projects to harvest rainwater, reduce water use, and reuse water.I suppose that the only thing we waste more of than energy is water, and the consequences are probably just as bad — maybe worse.  Here are some practical ways to get started changing that.Solar DIY Space Heating ProjectsPlans for a wide variety of solar space heating projects you can build.
Solar space heating can be 25 or more times more cost effective than solar electric (PV) systems, and the systems are excellent DIY projects.  Payback for these low cost solar heating systems can be as little as one year.Solar Water Heating
Solar water heating systems have a good economic payoff, and are manageable systems to install or build as a DIY project.  Some of the solar water heating designs are very simple and low cost.  You can save as much as $7000 by building your own system.  There are just over one hundred projects with full construction details listed below — all free. The projects range from simple batch heaters for warm climates through closed loop and drain back systems that will work in any climate.
One of the systems is our own $1,000 solar water heating system that has provided a solar fraction in excess of  90% through our cold Montana winter.
My thanks to the people who have built systems, and then taken the time to send in pictures and descriptions for others to use.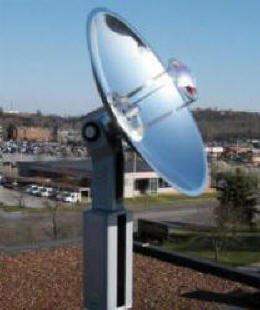 Solar Photovoltaic (PV) Systems
Photovoltaic (PV) solar electricity systems have captured a lot of interest as the system components have grown more mature, capable, and reliable. The references and articles below provide PV system basics, examples of the four common types of PV systems used to generate electric power, reviews of PV system components, lots on how-to build your own PV system, and a few interesting "other" PV systems.
Contrary to popular belief, in most areas it is perfectly legal and relatively straight forward to do your own P
Wind Power ProjectsYou will find good material here on how to evaluate your site for wind power (very important), how wind systems work, how to size a wind system for your needs, and lots of information on DIY and homemade wind turbines and  commercial systems.Solar (and efficient)Lighting
If used correctly solar day lighting can provide free, high quality lighting, and do it with less heat generation inside the house than conventional electric lighting. Don't underestimate the value of solar lighting and efficient lighting — using daylight coupled with efficient electric lights could save a typical home  over $100 a year in electricity and more than one of CO2 emissions.
And, good solar lighting is a joy to work in.
>Attribution: BuildItSolar