Pedestrian Friendly Cities: The Best Urban Areas For Walking
Posted: 10/17/2012 4:52 pm
From Mother Nature Network's Josh Lew:

Although jungles and sidewalks are completely different landscapes, it is possible to have a green trip in both rural and urban destinations. Walking is not only the best mode of transport for responsible travelers; it is also the best way to truly soak in the sights and ambiance of a city. That can be a challenge in a major urban area if visitors find themselves standing on the wrong side of an uncrossable avenue or dodging traffic as they hug the curb. So which big cities offer the best pedestrian infrastructures? Here's our list.
List and captions courtesy of the Mother Nature Network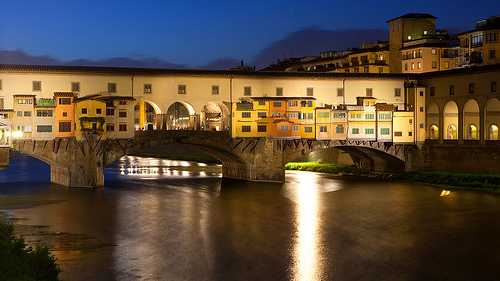 Florence, Italy
Some Italian cities are clogged with cars, but, in others, four-wheeled vehicles are delightfully absent from the narrow cobblestone streets and piazzas. Rome might be the Eternal City and Milan the world's fashion capital, but Florence is one of the Earth's most pedestrian-friendly cities. Walking is the best way to soak in the historic, sometimes-fairy-tale-like Florentine atmosphere. The Renaissance buildings, narrow cobblestone streets, wide piazzas and centuries-old bridges spanning the Arno River bring pedestrian sightseers the quintessential Italian city experience. Many of the city's main sights are located in its historic central district. Attractions that can be reached easily on foot include the incomparable Uffizi Gallery, the Piazzale Michelangelo, and the famous Ponte Vecchio, shown here.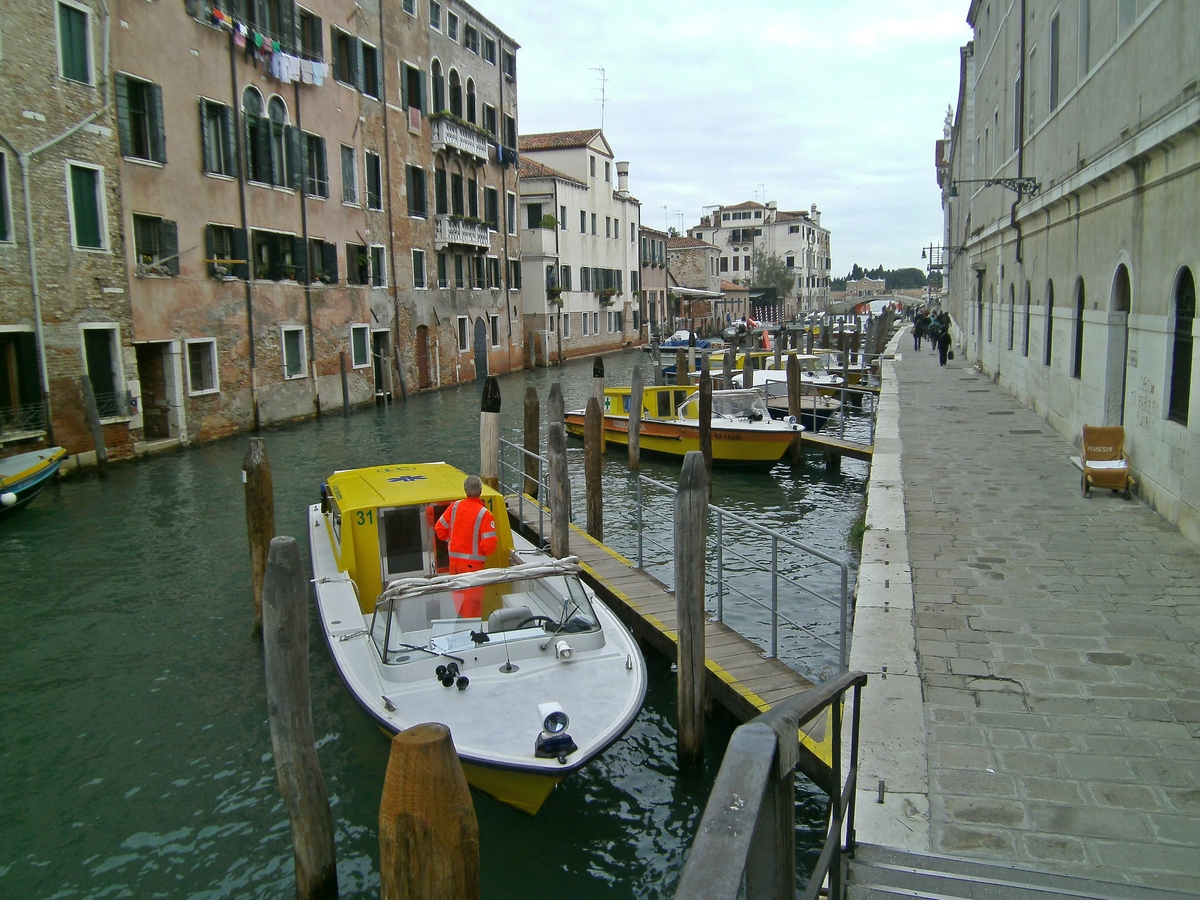 Venice, Italy
Venice
is best known for its waterways, but it is also an extremely walker-friendly town. Actually, this well-known destination is an obvious addition to any list of walkable cities simply because it lacks one of the main problems that hamper pedestrians: automobiles. That's right, Venice is a car-free city. Its "taxis" are boats that cruise the famous canals, and locals usually get around the same way that they have for hundreds upon hundreds of years: on foot. Walking in the city's main areas is straightforward, but a true Venetian travel experience has to include wandering through the mazelike back streets of the city, soaking in the ambiance and discovering hidden piazzas and neighborhood shops and restaurants that most tourists never get to see.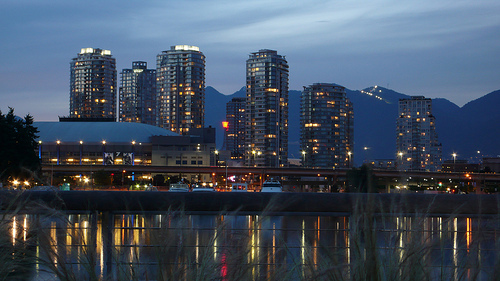 Vancouver And Seattle
Walkers in the Pacific Northwest might have to tote an umbrella with them when they head out for a stroll, but they will be able to enjoy
great pedestrian features
no matter which side of the U.S./Canada border they are on. Seattle's Department of Transportation has taken a very
scientific approach
to improving their city's walking scene. The improvements have been accomplished by measuring pedestrian flow so that projects can be targeted in the right areas and updating safety features to make it easier and safer for walkers to cross streets. This Washington metropolis has arguably the most improved pedestrian infrastructure in the entire U.S. Seattle's north-of-the-border neighbor,
Vancouver
, has long been a walkable place. It boasts a great public transportation network and plenty of space that has been set aside with pedestrians in mind. For example, Granville Island is a converted warehouse district that now houses shops and markets and is a favorite strolling venue for visitors and locals alike. Vancouver is a compact city as well, with urban planners building up rather than out. This means that there is little urban sprawl for walking sightseers to contend with.
New York City
New York City
is one of the world's most famous cities. Despite its image as a place of extreme hustle-and-bustle, it is becoming a better and better city to explore on foot. First of all, the public transportation system (including the iconic New York subway) makes it simple to get around without a car (or a taxi). Wherever tourists find themselves in the Big Apple, chances are there is a subway station within a block or two. Another NYC icon, Times Square, is now a pedestrian area, and, of course, neighborhoods in every one of the five boroughs are filled with shops and buildings that make for some great off-the-tourist-trail sightseeing. New York's pedestrian crossings are well-organized, making it pretty straightforward to cross even busy major thoroughfares. Another plus: Streets are numbered logically, so getting lost, even if you left your map at the hotel, is difficult to do.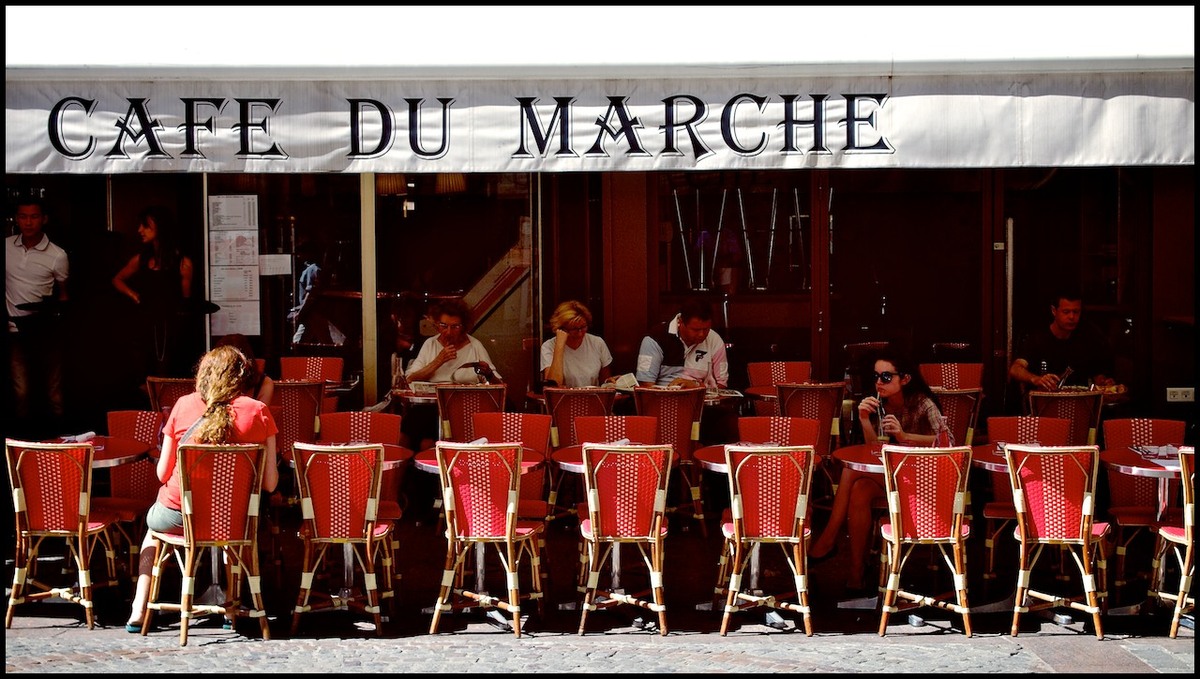 Paris
Paris
is usually associated with its world famous sites, like the Champs-Élysées, Arc de Triomphe, and the Eiffel Tower. However, it is actually a wonderfully walkable city. Strolling along the walkways near the Seine River and traveling across its many bridges is a definite highlight for any tourist, but especially for visitors who want to enjoy amazing views of the City of Lights at nighttime. Cobblestone side streets and lanes that are blocked off to auto traffic make it possible to explore the authentic side of Paris without having to dodge honking vehicles. The city's grand parks and gardens add to the allure for walking enthusiasts. Meanwhile, the famed Paris Metro makes it possible to get between
arrondissements
quickly without having to step into a taxi.
Barcelona
In general, European cities are more pedestrian-friendly than their North American counterparts (but not always). Another example of a great European city with ped-friendly features is
Barcelona
. Spain's second city (or first city for nightlife aficionados and beach-seekers) is home to La Rambla (sometimes refereed to in the plural: Las Ramblas). This huge pedestrian thoroughfare is the heart of the city. Shops, restaurants, vendors and street performers make this an exceptionally exciting place to walk. Pedestrians can continue their stroll along the Barcelona harbor pedestrian area or can wander to the other end of the pedestrian boulevard and take a stroll through the Plaça de Catalunya, the city's central square. Also within a few footsteps of La Rambla is Barcelona's famous Gothic Quarter, which is filled with 15th century churches and historic plazas.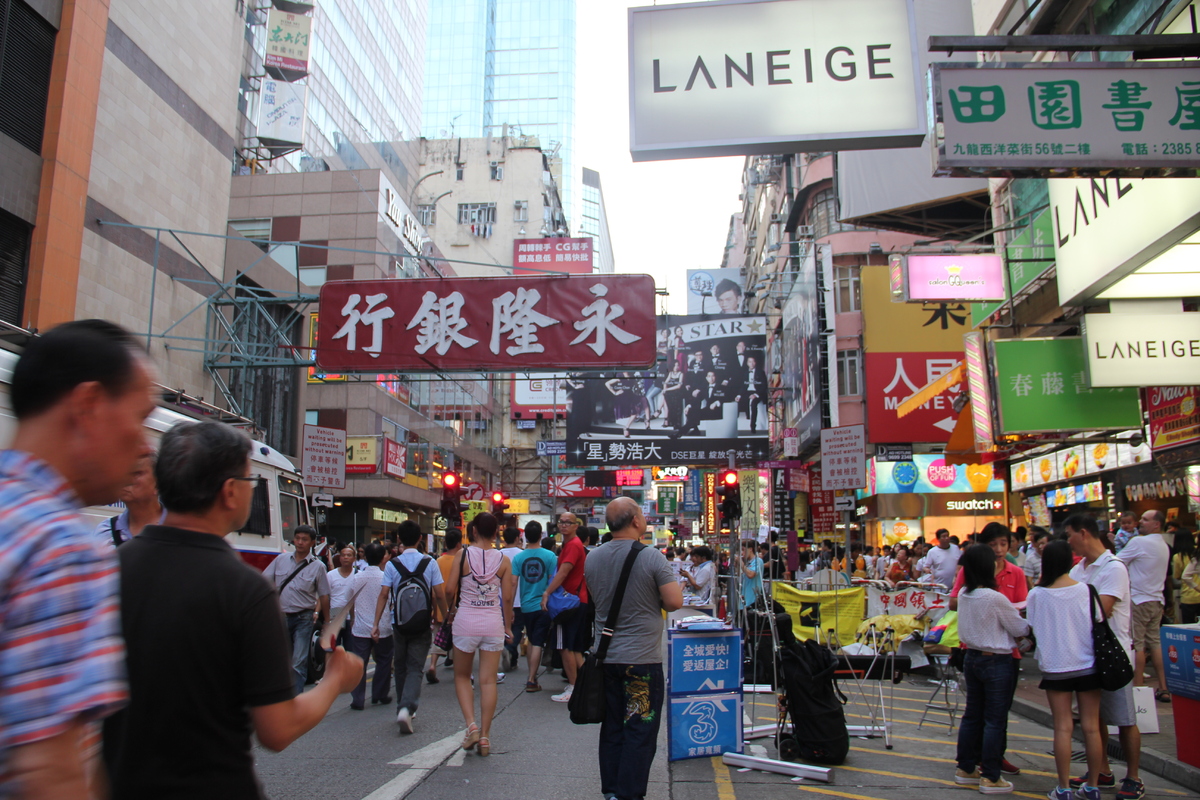 Hong Kong
Hardly car-less,
Hong Kong
's streets are a jumble of double decker buses, taxis and vehicle traffic. But there is order to this mayhem. Well-organized streets, with crosswalks and stop lights, make this a very easy place to cross safely. Helpful directions painted on side-street crosswalks tell pedestrians which way to look to watch for oncoming traffic, and the main roads have wide sidewalks that can accommodate the huge amount of pedestrians that give this historic melting pot its bustling feel. The entire territory (or at least the main centers of Hong Kong Island and Kowloon) is quite compact, so getting between most sights is easy (though walkers may encounter some steep climbs on the Hong Kong Island side). One of the world's best public transit systems makes it possible to make a stay in the territory completely car-free. Between the subway, buses and a far-reaching ferry system, virtually every corner of Hong Kong can be reached by public transit.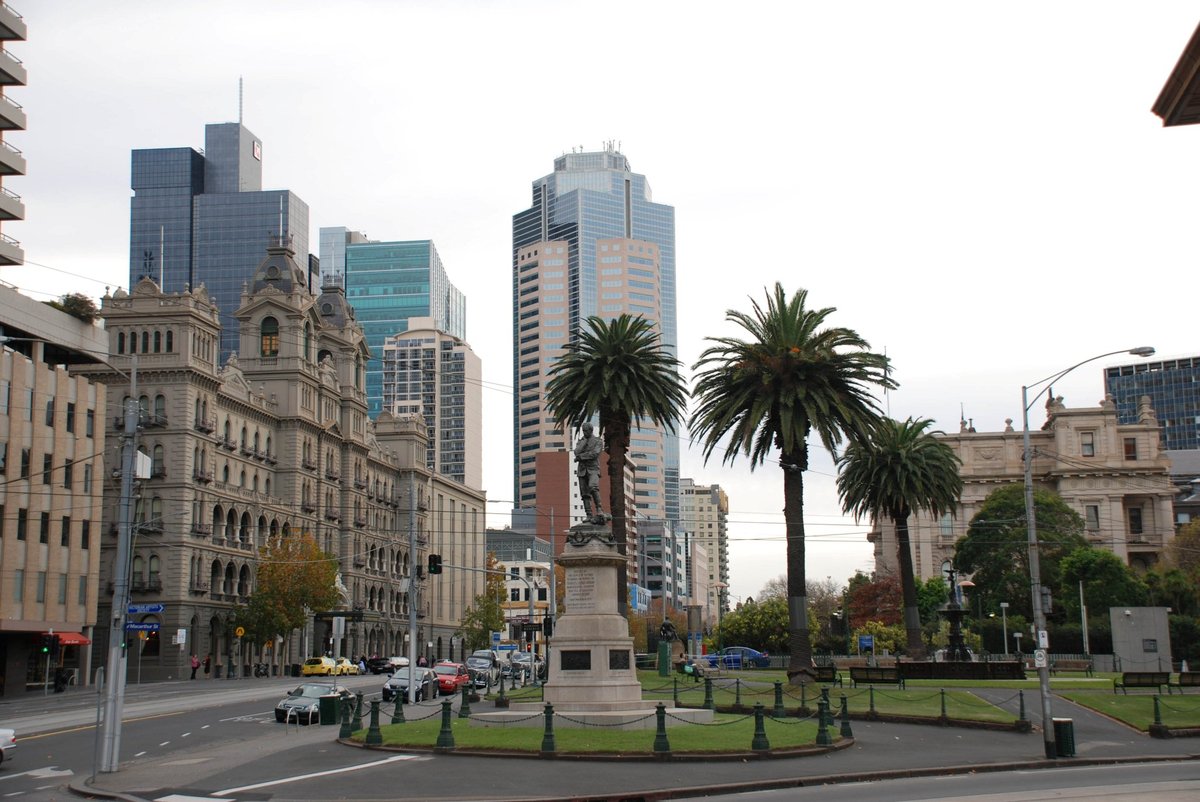 Melbourne, Australia
Australia's second city (second in population after Sydney) is a laid-back, culturally rich place that boasts an astoundingly useful network of trams, trains and buses. Walking and biking paths crisscross the city, making it easy to travel on foot (or by pedal-power) without having to share the pavement with automobiles. Relatively flat terrain and an exceedingly ped-friendly city core add to the allure of this Down Under metropolis. Pedestrians and bicyclists can cross the Yarra River in style on the Webb Bridge, shown here.
***
Getting around on foot is a great way to experience a city up close. Walkers are able to enjoy the urban atmosphere in a more direct way than those who only view the streets through a taxi window or from a tour bus seat. Any city can be walked; it is merely a question of how convenient and safe it is to do so. In one of the pedestrian-friendly paradises above, walking is, by far, the best way to travel.