Successful Gardening Tips: Better Garden Ideas For Soil, Seeds And Pesticides
Posted: 05/11/2012 2:27 pm
We've heard it a million times: "I want to garden, but the soil in my area isn't that great." While seemingly infertile soil can be a huge roadblock to successful gardening, consider the story of Ken Singh, owner and operator of Singh Farms in Scottsdale, Ariz. As you may imagine, soil in Arizona's scorching deserts tends to be hard, dry and clay-like, and Singh's farm was no exception when he first arrived on the plot in 2002.
"This is the worst dirt I've ever seen in my life in this field," Singh says. "This calcium carbonate goes down about three feet…with chunks like concrete."
Rather than give up on the farm, Singh set out to replenish the soil's depleted nutrients and nurture the land back to health. Today, his farm sits like a lush oasis in the desert, with soil so soft and moist it literally squishes beneath your feet. So, how did he do it? Earth911 took a tour of Singh's farm and got the dish on some of his most successful tricks of the trade. From our garden to yours, here are eight back-to-basics tips that you just have to try.
List and captions courtesy of Earth911
Things You Probably Aren't Doing In Your Garden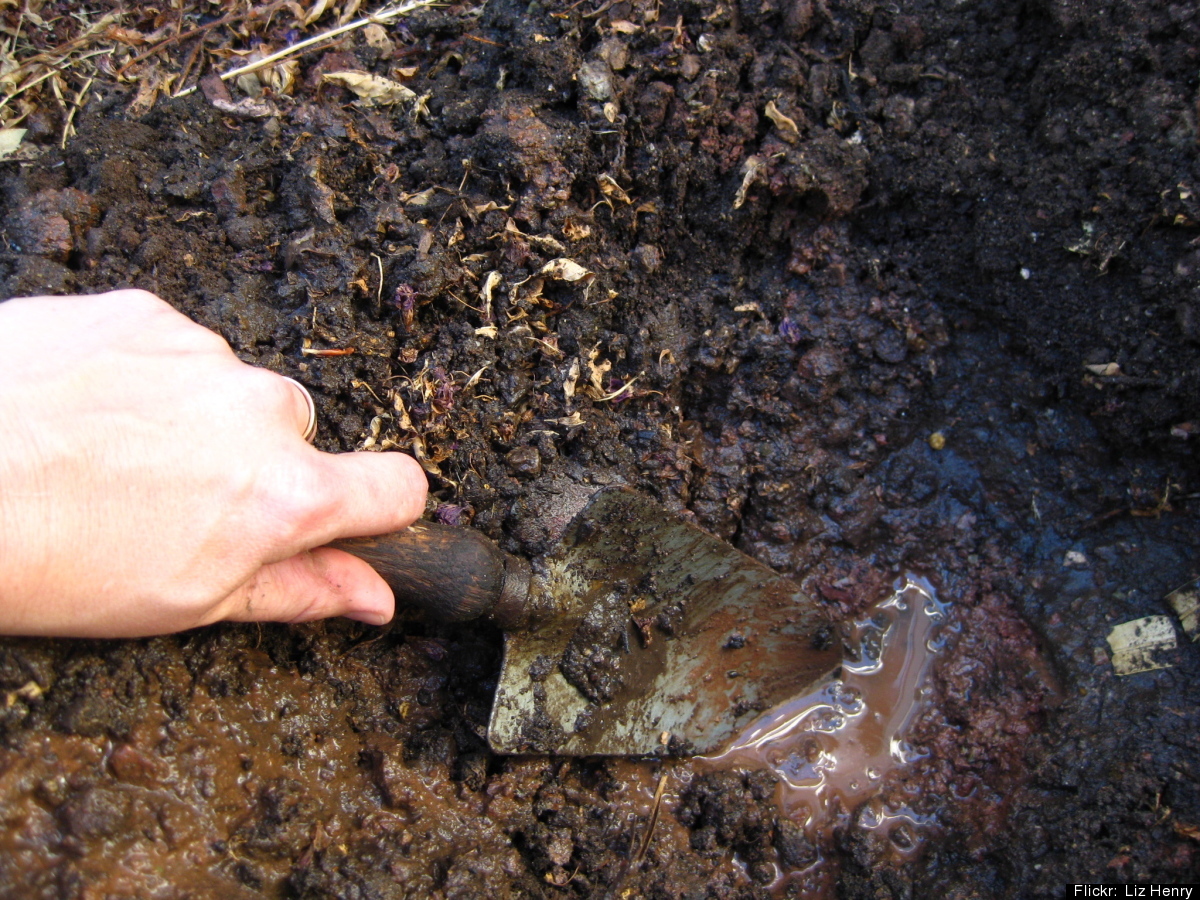 Flickr:
Liz Henr
1. Start With The Soil
Maintaining a healthy garden starts with healthy soil, Singh says. He skipped the bagged potting soil and began the process of creating nature's original fertilizer – the soil food web. To put it simply: The soil food web is a community of soil-dwelling organisms, from bacteria and fungi to earthworms and beetles. As microbes, fungi and bacteria feed on carbon and minerals like calcium, they eventually die off – leaving organic matter and humus protein in their place. Among other benefits, the presence of organic material will significantly reduce the need for irrigation, Singh says. "The EPA will tell you for every 1 percent of organics in the soil, that one acre will hold 16,000 more gallons of water," Singh says. "Healthy soil should have 5 percent organics. That means an acre can hold 80,000 more gallons of water than it's holding now." To achieve a healthy balance of microbes and organic material, Singh has become a composting pro, making his own compost and microbe-rich compost tea to apply to the soil on his farm. Flickr: Image courtesy of Liz Henry
to see the whole slideshow: Huff Post