9 STRIKING PHOTOS OF BORDERS AROUND THE WORLD
Any experienced traveler knows that it's possible to be in two places at once… and sometimes, even three. Some borders are simply metaphorical lines on a map. But other borders provide stark, physical contrasts between one country or region and another.
There are borders that blaze through trees, float on water and even cause roadway mix-ups in their effort to mark the spot where one place ends and another begins. See how it's done around the world.
1. The Netherlands and Belgium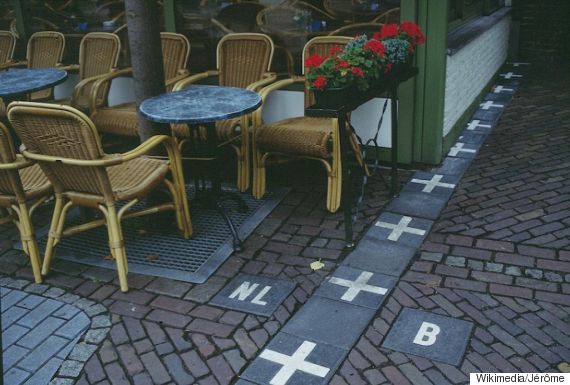 Here, the Belgian village of Baarle-Hertog and the Dutch village of Baarle-Nassau are patch-worked together in little pieces. Travelers cross the international border all the time, and white marks on the ground tell them which country they're in.
2. United States and Canada Every few years, workers re-cut the forested border between the U.S. and Canada, affectionately referred to as the Slash.
3. Poland and Ukraine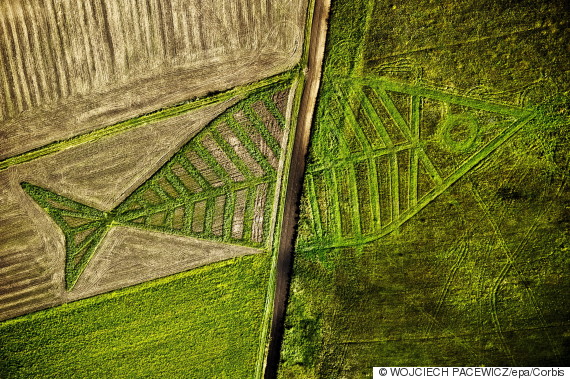 This crop design was part of a 2012 art exhibition on the border between Poland and Ukraine.
4. Haiti and the Dominican Republic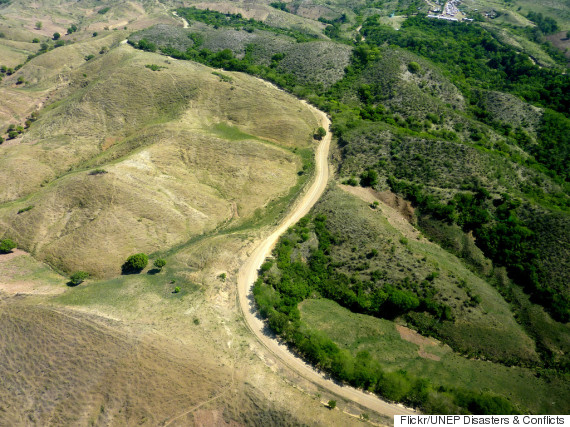 Deforestation issues are obvious at the border between Haiti (left) and the Dominican Republic (right).
5. China and Macau Macau is a special administrative region of China, where locals drive on the left side of the road. The rest of China drives on the right, hence the highway changeup at the border.
6. United States and Mexico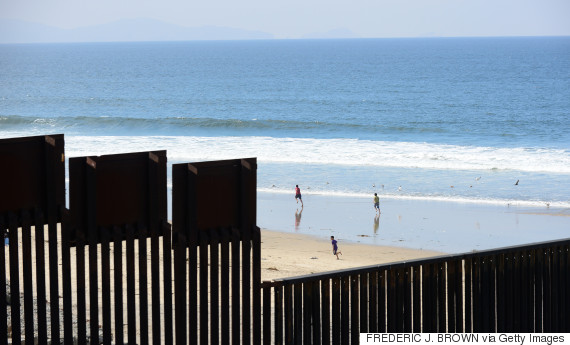 At Border Field State Park, a fence separates San Diego, California and Tijuana, Mexico.
7. Argentina, Paraguay and BraziL Interesting landmarks abound at the Triple Frontier, where the Paraná River and the Iguazu River meet.
8. Germany and the Czech Republic These countries clearly have different ways of dealing with their pesky bark beetle infestation.
9. Former East and West Germany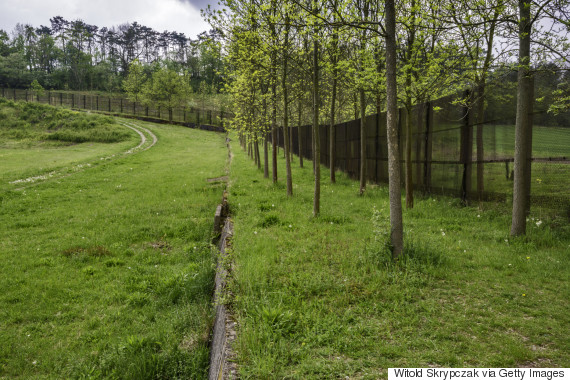 Near the town of Ifta, you'll find one of many sites where the former East Germany meets the former West Germany. Museums, exhibits and memorials abound, too.