ALTERNATIVE FACTS VS. MILLIONS OF MARCHERS
HE'S PUNISHING US FOR THE WOMEN'S MARCH!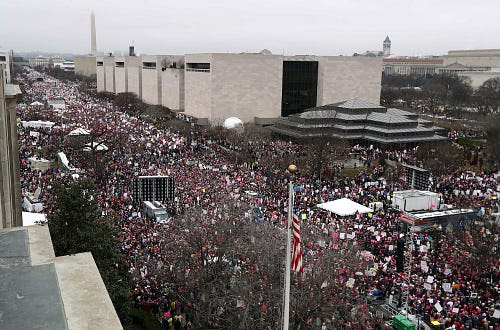 CREDIT: AP Photo
Less than a day after Donald Trump took office, Americans across the country staged the biggest protest in U.S. history. More than three million people turned out to protest Donald Trump, and those protestors? From rural Idaho to small-town Texas, they're the "real America" everyone likes to talk about.
CREDIT: AP Photo/Evan Vucci