GERMAN FOREIGN MINISTER GOES BEYOND OTHER US ALLIES TO DECRY 'NEPOTISM' OF IVANKA TRUMP ROLE
'It always bothers me when members of a family, who have never been elected, show up suddenly as official state representatives', says Mr Gabriel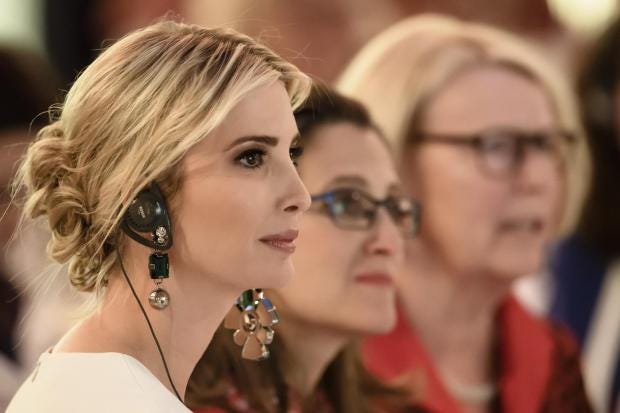 This isn't the first time Ms Trump has faced accusations of nepotism. In March, Norman Eisen, the chief ethics counsel for Barack Obama, told CNN that her appointment as adviser to the President was a "violation" of nepotism laws. This "generally prohibits a federal official, including a Member of Congress, from appointing, promoting, or recommending for appointment or promotion any 'relative' of the official to any agency or department over which the official exercises authority or control".
Jason Miller, the chief spokesperson for Mr Trump's presidential campaign, previously defended Ms Trump by saying that it isn't nepotism because her role is on a voluntary, non-paid basis.
Critics would say she is still receiving benefits paid for by the US taxpayer, however. Ms Trump already has her own West Wing Office, as well as security clearance and a government-issued phone.