LOW COST DWELLING CAN BE ASSEMBLED IN 3 HOURS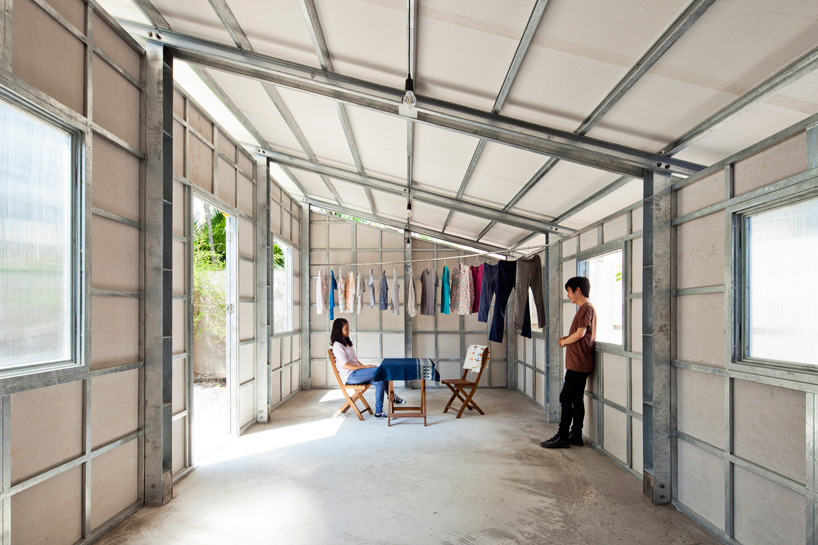 vo trong nghia's latest low-cost dwelling can be assembled in 3 hours
photo by hiroyuki oki
all images courtesy of vo trong nghia architects
vietnamese studio vo trong nghia architects has shared with us the latest prototype in their 'S house' series, a dwelling for low-income communities living in harsh tropical climates. after building two successful case-study homes, a steel model in 2012 and a precast concrete version in april 2014, the third design combines the advantages of its predecessors to realize an even higher degree of durability and flexibility.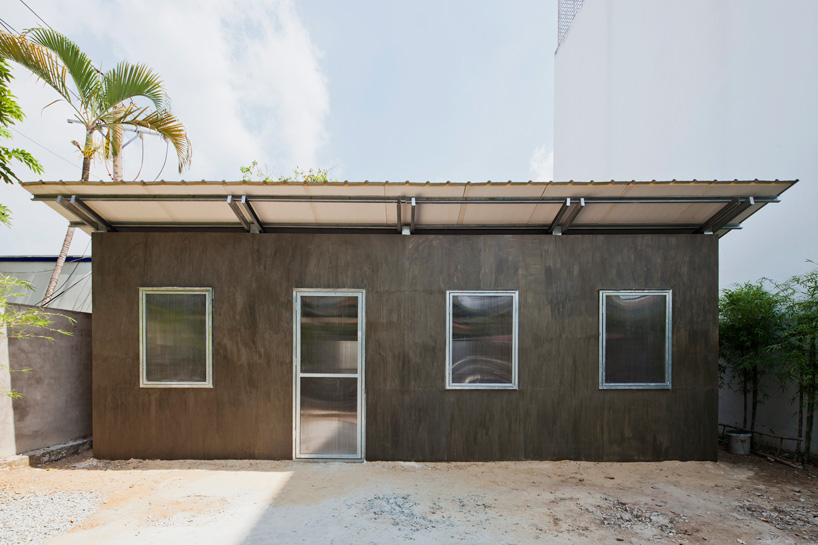 photo by hiroyuki oki
as with preceding prototypes, the basic construction strategy is a combination of modular components supplemented with DIY finishes, while the prefabricated nature of the design helps control quality, cost management and future mass production. additionally, since waterways are still the dominant method of transport in certain areas in vietnam, the lightweight structure allows greater transportability by small boats.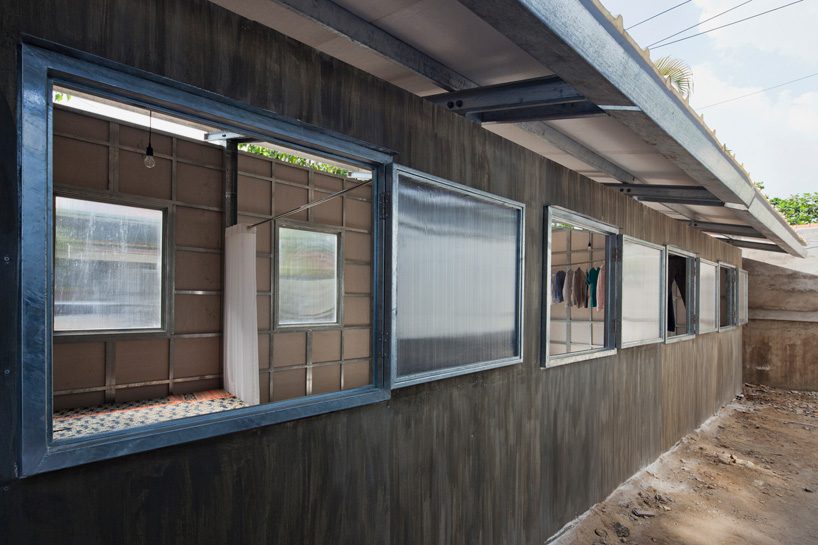 photo by hiroyuki oki
the dwelling, which has been designed to withstand natural disasters, is made from lightweight steel, with slender lattice walls supporting the overall structure. consequently, the dwelling is considerably lighter than pervious versions, weighing in at 1,200 kilograms. although the home has been designed for communities in vietnam's mekong delta district, the 'S house' project is also intended for use outside of asia, where many low-income neighborhoods suffer from a poor built living environment.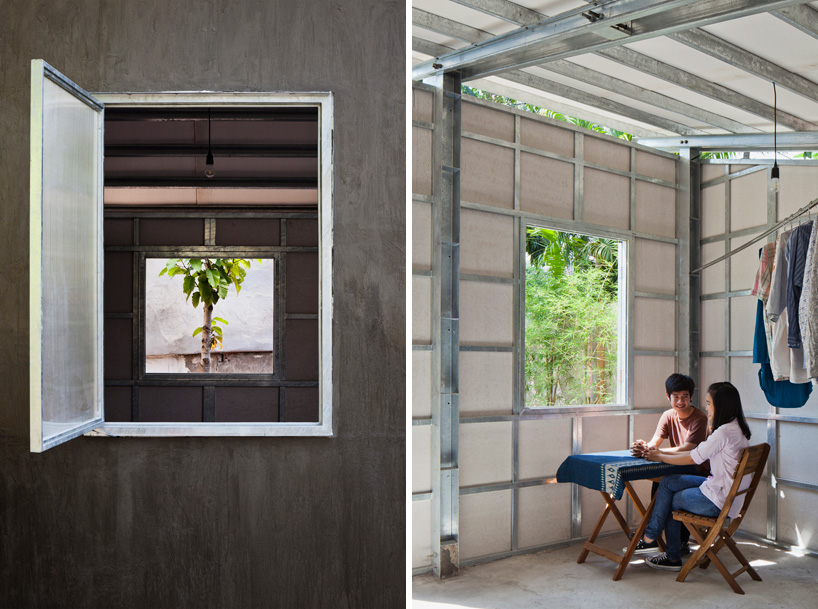 photos by hiroyuki oki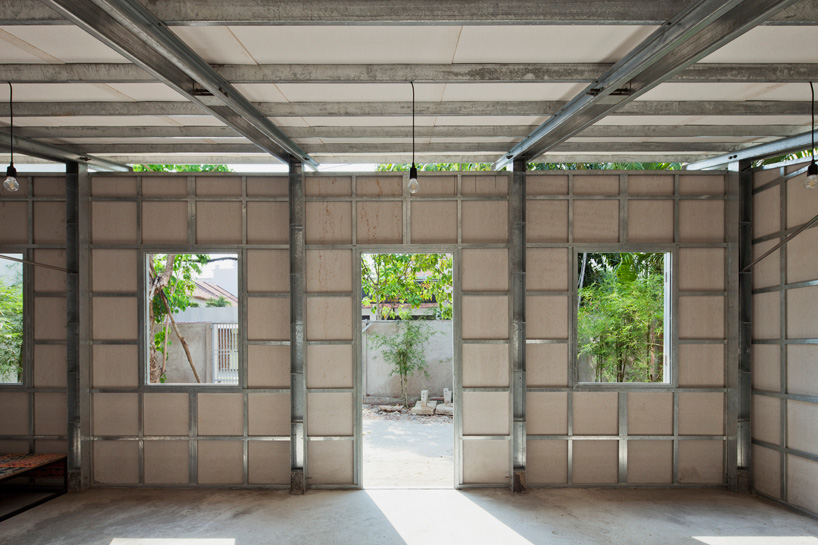 photo by hiroyuki oki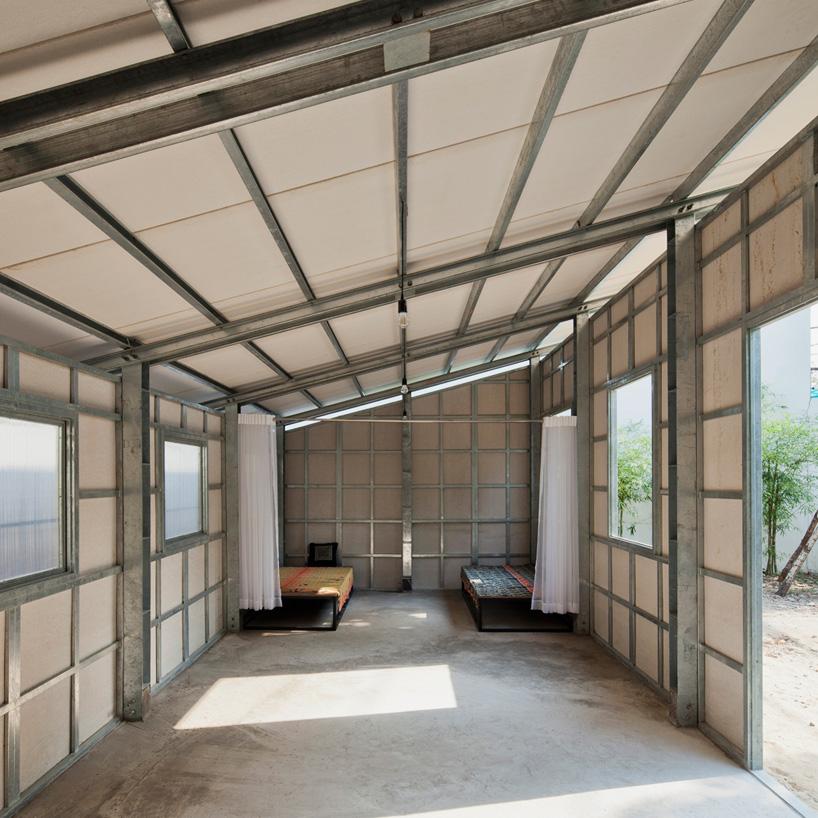 photo by hiroyuki oki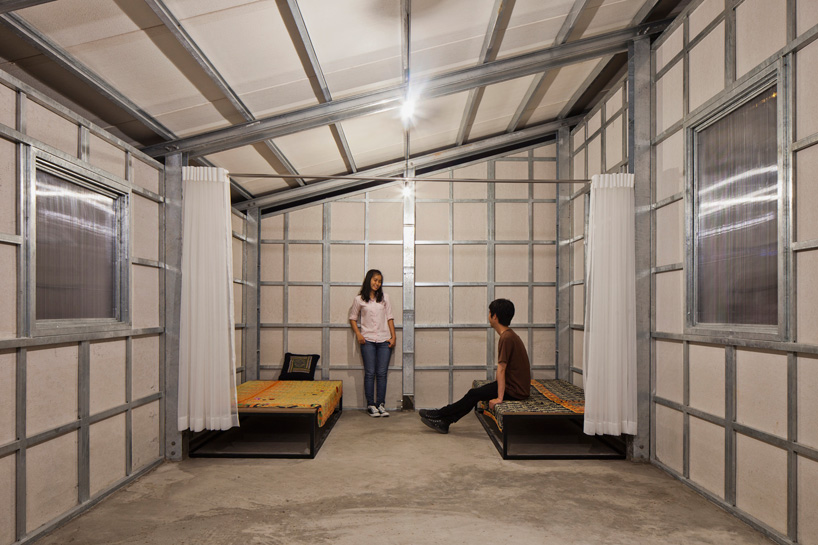 photo by hiroyuki oki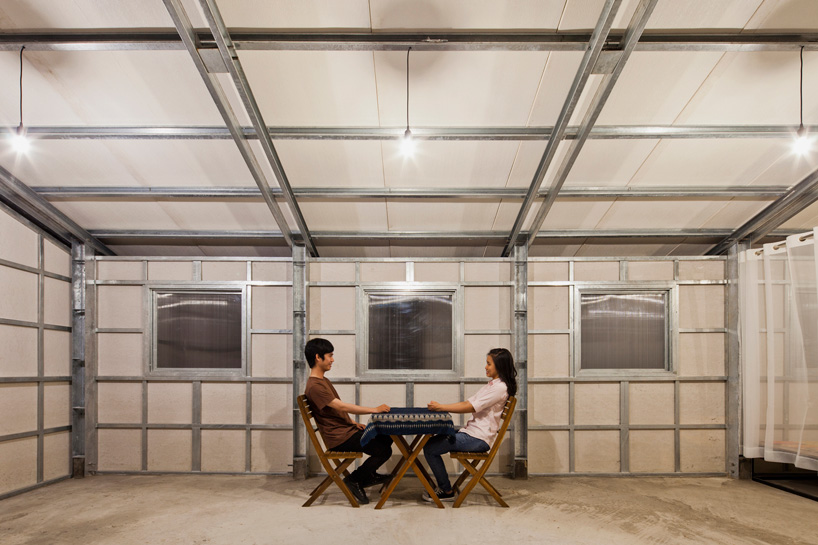 photo by hiroyuki oki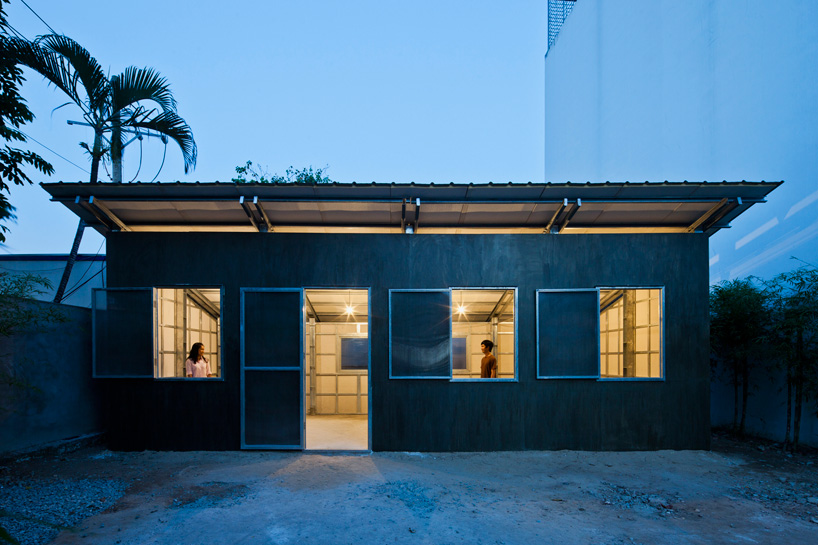 photo by hiroyuki oki

floor plan indicating the potential layout of the home

section highlighting the angled roof canopy
project info:
name: S house 3
architecture firm: vo trong nghia architects
principal architects: vo trong nghia, masaaki iwamoto, kosuke nishijima (3 principals)
architect: so adachi
contractor: wind and water house JSC
status: built in november 2014
program: prototype house
location: ho chi minh city, vietnam
GFA: 31.6 sqm
photography: hiroyuki oki