off grid box brings clean water and power to all
based in italy, boston and rwanda, off grid box is an all-in-one system providing sustainable energy and safe water to remote areas around the world. the entire system fits within a 6x6x6 feet shipping container and it is equipped with all the hardware needed to produce electricity and clean water. this includes a solar panel array that captures and transforms the sun's energy into direct current; a water collection system; an integrated inverter that converts the direct current produced by the solar panels into usable electricity; a water storage tank that reserves the untreated water to be cleaned when needed; a battery pack; and the water treatment system.
all images and videos courtesy of off grid box
the off grid box is easy to setup and to maintain thanks to its rugged design that features strong steel, a durable paint coating and extensive R&D that enables it to operate in extreme environments. it is cost effective as solar energy is a renewable resource making it environmentally friendly, preventing 1.97 tons of Co2 from polluting the atmosphere per year. it can also be customized depending on the user's needs, adding more solar panels, batteries or water destination systems.

the off grid box is the perfect solution for communities without clean water and electricity
on average, the basic off grid box model can produce enough energy and water to meet the needs of an entire rural village in developing countries. another use could be in disaster relief as natural disasters can lead to no access to power, communication or safe water. it is also the perfect solution for off grid living, allowing you to never run out of power or safe water, building life-changing and resilient communities.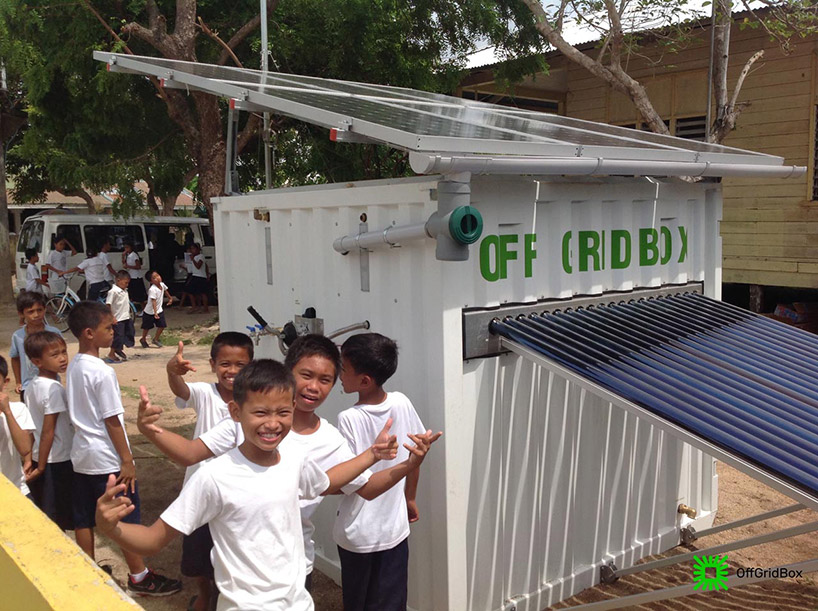 it's easy assemblage and low maintenance makes it the perfect natural disaster relief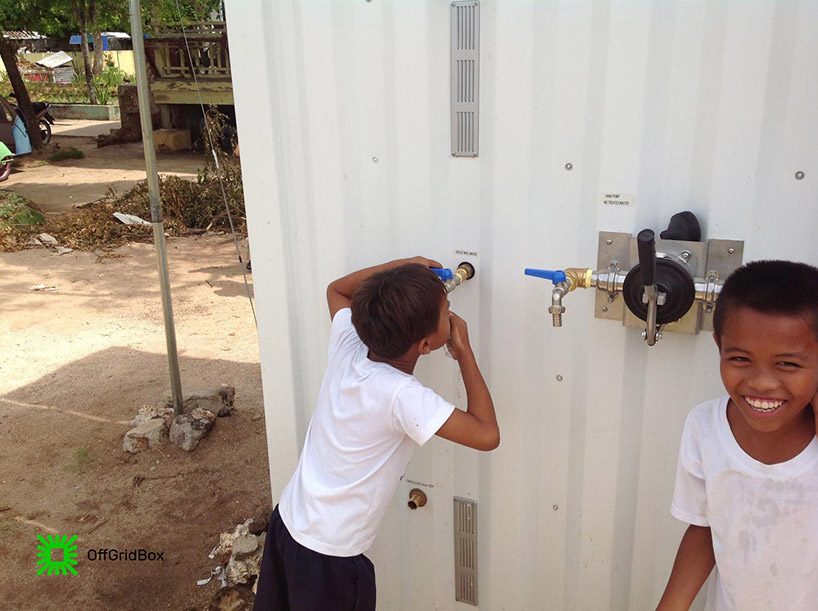 people can drink clean collected water from it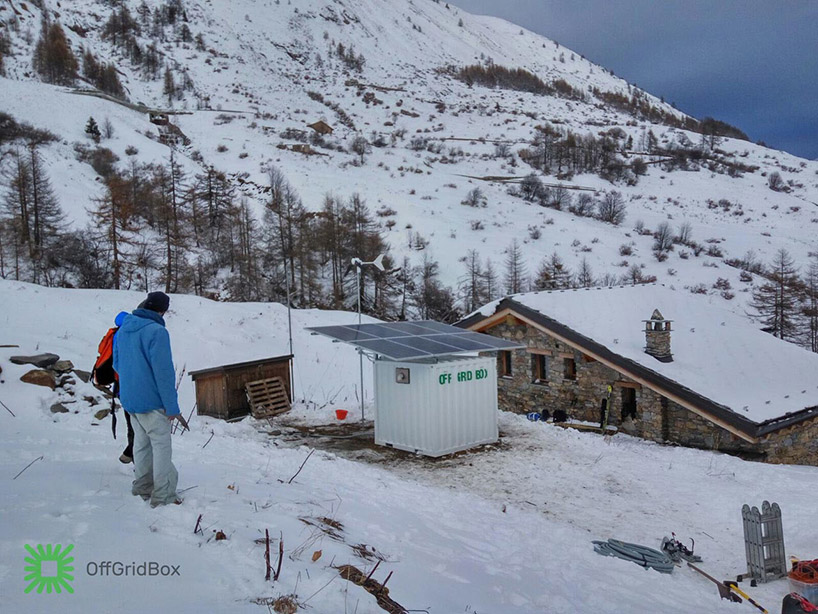 the entire system fits within a 6x6x6 feet shipping container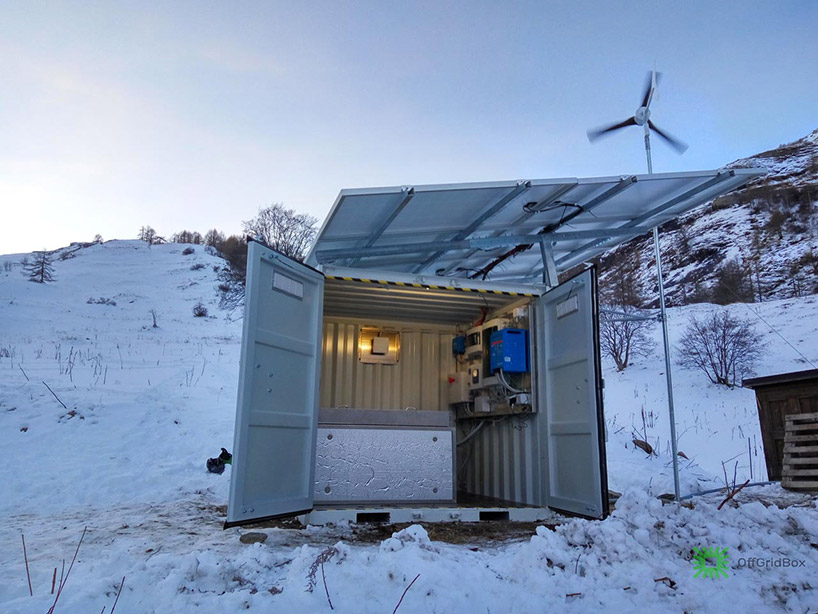 it is equipped with all the hardware needed to produce electricity and clean water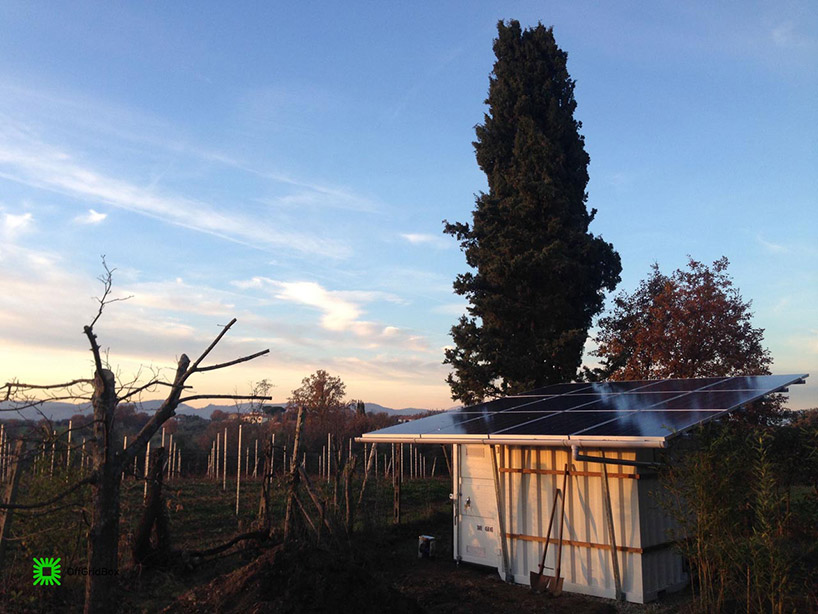 it includes solar panels, water collection system, integrated inverter, water storage tank, and a battery pack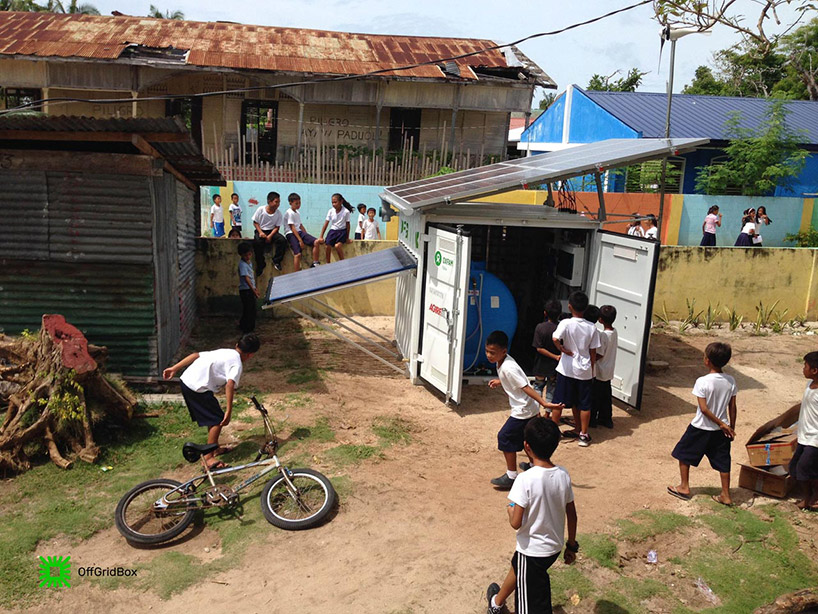 it is made of strong steel, a durable paint coating and extensive R&D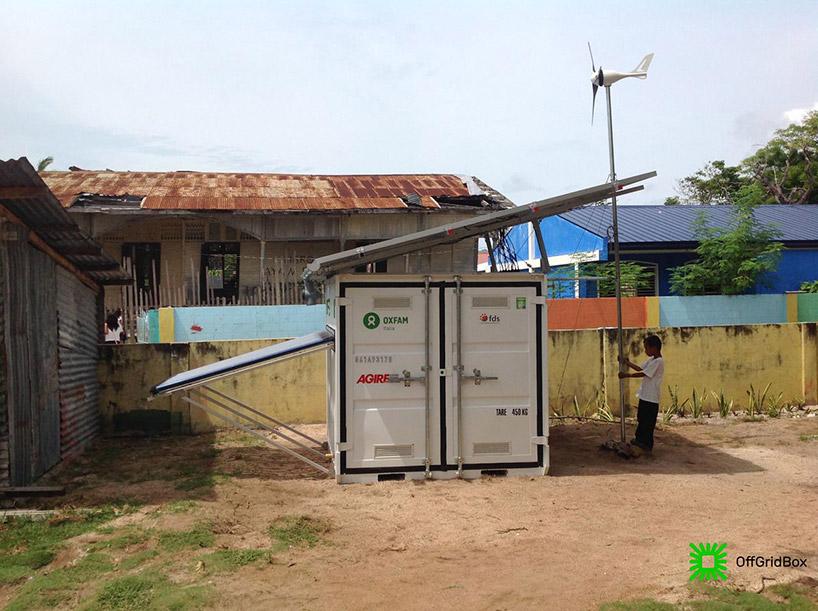 its design allows it to operate in extreme environments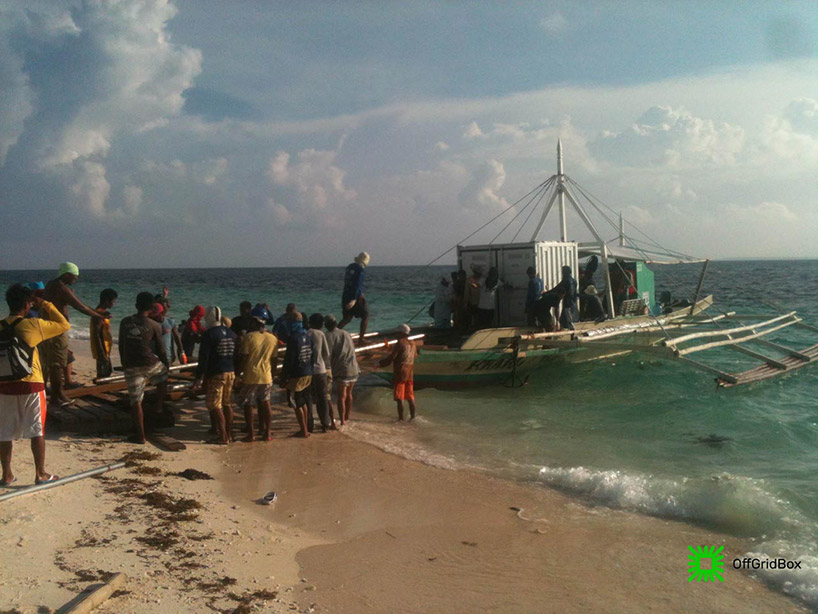 it can also be customized depending on the user's needs