THOUGHT PROVOKING IMAGES CHANGE THE WAY WE LOOK AT CLIMATE CHANGE
Environmental Photographer Of The Year 2015:
Sometimes a picture can just be a picture, but these images force us to look beyond the photo and grasp the reality of the world around us.
More than 10,000 images by photographers and filmmakers from across the world have been submitted for this year's Atkins CIWEM Environmental Photographer of the Year (EPOTY) competition.
The competition is an international showcase for the very best in environmental photography and film. With submissions from amateurs and professionals alike, it provides an opportunity for photographers to share images of environmental and social issues and to enhance our understanding of the causes, consequences and solutions to climate change and social inequality.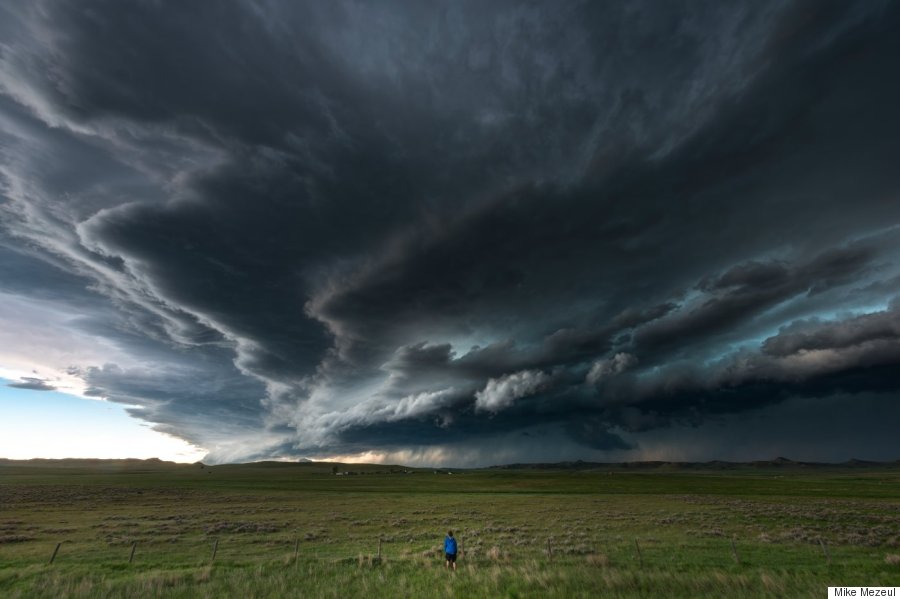 Mike Mezeul II, Insignificant, USA, 2014
The photographs are meant to demonstrate the link between environmental and social issues in a way that makes us think differently about the world around us, examining issues such as innovation, sustainable development, biodiversity, poverty, climate change, human rights, culture, natural disasters and population growth.
More than 100 shortlisted works of outstanding photographic art are to go on display at the Royal Geographical Society in London from 22 June to 10 July 2015.
The works will then commence a tour of forest venues nationally, supported by the Forestry Commission England, beginning at Grizedale Forest Visitor Centre, Cumbria from 18 July to 7 September 2015.
Nigel Hendley, CIWEM Interim Chief Executive said: "The EPOTY competition provides a platform to raise awareness of environmental issues fundamental to our organisation; climate change, environmental pollution, water resource management, wastewater and flood risk management.'
Hayley Skipper, Curator of Arts Development for Forestry Commission England said: "It was an extraordinary experience to look at the ten thousand images; an intense focus is required to absorb the quantity, and quality, of the imagery and the context of each photograph. There is an extraordinary sense of resilience in many of the images selected this year, as we all adapt to the challenges and conditions of our environment across the globe. It has been an honour to be a member of the selection panel for EPOTY 2015."
The Atkins Chartered Institution of Water and Environmental Management (CIWEM) prizes will be announced at a private ceremony on 25 June 2015 at 7.15pm. They include:
Environmental Photographer of the Year – £5000
Young Environmental Photographer of the Year (25 years or under) – £1000 Environmental Film of the Year – £1000
Atkins Cityscape Prize – £1000
Forestry Commission England Exhibition Award – One photographer will be invited to exhibit a solo exhibition at one of England's public forests.
The entries were judged on impact, composition, originality and technical ability by the panel comprising:
Ian Gambles – Director, Forestry Commission England Dr David Haley – Senior Research Fellow, Director – Ecology In Practice, Route Leader MA Art as Environment, Manchester Metropolitan University Brigitte Lardinois – Deputy Director of the Photography and the Archive Research Centre at University of the Arts London Tim Parkin – Landscape photographer and Editor of On Landscape Nick Roberts – Atkins' CEO for UK and Europe Hayley Skipper – Curator of Arts Development, Forestry Commission England Stephen Vaughan – Photographer and Senior Lecturer, Bath Spa University and Plymouth University