Breaking: We're calling for dismantling the Department of Homeland Security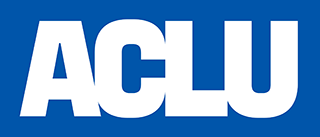 Casey Coates –

In 2002, we called the initial blueprints for the Department of Homeland Security "constitutionally bankrupt." For nearly 20 years now, we've seen many of our warnings about DHS become tragic realities.

That is why we are calling for the dismantling of DHS now. Read more on the critical reasons for this in a piece by ACLU's executive director Anthony Romero here.

To be absolutely clear, let's look at what the DHS has done. It has:
Surveilled Black Lives Matter activist circles
Separated children from their parents at our borders – a tragedy we continue to litigate
Descended into mosques and community centers to infiltrate Muslim communities
Shot and killed people across the border
Monitored protests using fusion center intelligence sharing hubs
The short history of the DHS is filled with violence, fear mongering, and a lack of oversight. And now this department's horrific tactics are being used in cities across our country, deployed as President Trump's personal militia.
Something must be done, Casey Coates. Dismantling this behemoth federal agency – breaking it apart into smaller ones and shrinking its allocation of federal dollars – will allow more effective oversight, accountability, and public transparency.
Years of chaos and impunity demonstrate the failure of the DHS experiment, and it's time for change. Read more on the urgency of dismantling DHS and be ready for the fight forward.
Thank you for reading,
The ACLU Team