Manafort guilty: Courtroom win bolsters special counsel's credibility
WHY WE WROTE THIS
Paul Manafort was the first person to stand trial of 32 individuals charged by the special counsel's office in the Trump-Russia investigation. Tuesday's guilty verdict could serve to apply pressure on Manafort to cooperate with Robert Mueller on the central focus of their investigation: collusion with Russia.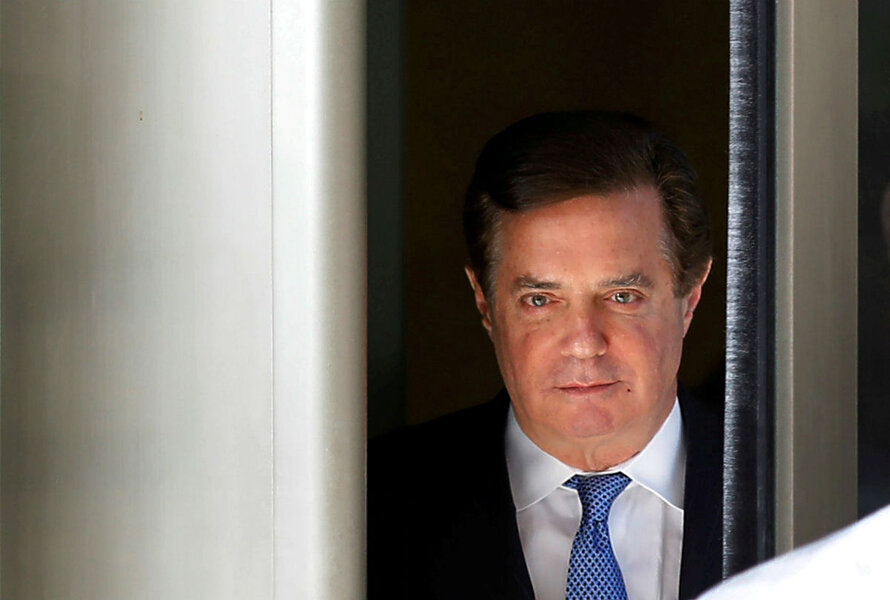 REUTERS/Yuri Gripas/File Photo
TWO WAYS TO READ THE STORY
QUICK READ
DEEP READ 

( 6 MIN. )
Paul Manafort's conviction on tax evasion and bank fraud charges clears the way for special counsel Robert Mueller to exert even more pressure on the former Trump campaign chairman to cooperate in his investigation of alleged Russian meddling and collusion in the 2016 presidential election.
The verdict, announced in federal court in Alexandria, Va., came within the same hour that President Trump's former personal lawyer, Michael Cohen, entered a guilty plea for eight charges in federal court in New York.
Mr. Cohen's plea included an acknowledgement that he violated federal campaign finance laws by arranging "hush-money" payments to adult film star Stormy Daniels and one other woman to maintain their silence about alleged affairs they had with Mr. Trump.