MOMA'S 'INSECURITIES' EXHIBITION EXAMINES GLOBAL DISPLACEMENT AND SHELTER
INHABITAT
'insecurities: tracing displacement and shelter' — an exhibition on view at new york's MoMA until january 22, 2017 — explores how architecture, art, and design have addressed contemporary notions of shelter, as seen through migration and global refugee emergencies. organized by sean anderson and arièle dionne-krosnick, the display brings together a rich variety of works that respond to the complex circumstances brought about by forced displacement.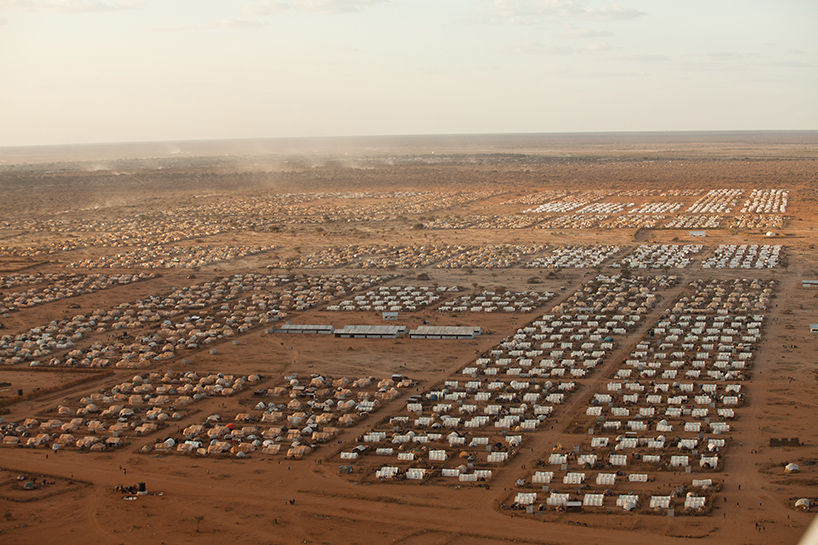 ifo 2, dadaab refugee camp. brendan bannon. 2011
(main image: nizip II, container camp. tobias hutzler, 2014)
the MoMA exhibition shines a spotlight on present-day conditions that challenge conventional images of the built environment. the curators examine how the prevalence of shelters and refugee camps, situated across the globe, call into question the safety that they supposedly represent. responding to recent figures suggesting that more than 60 million people worldwide are refugees or asylum seekers, the exhibition seeks to raise questions about how the design and representation of shelter as a source of security and stability ultimately reflects how refugees are living in permanent upheaval today.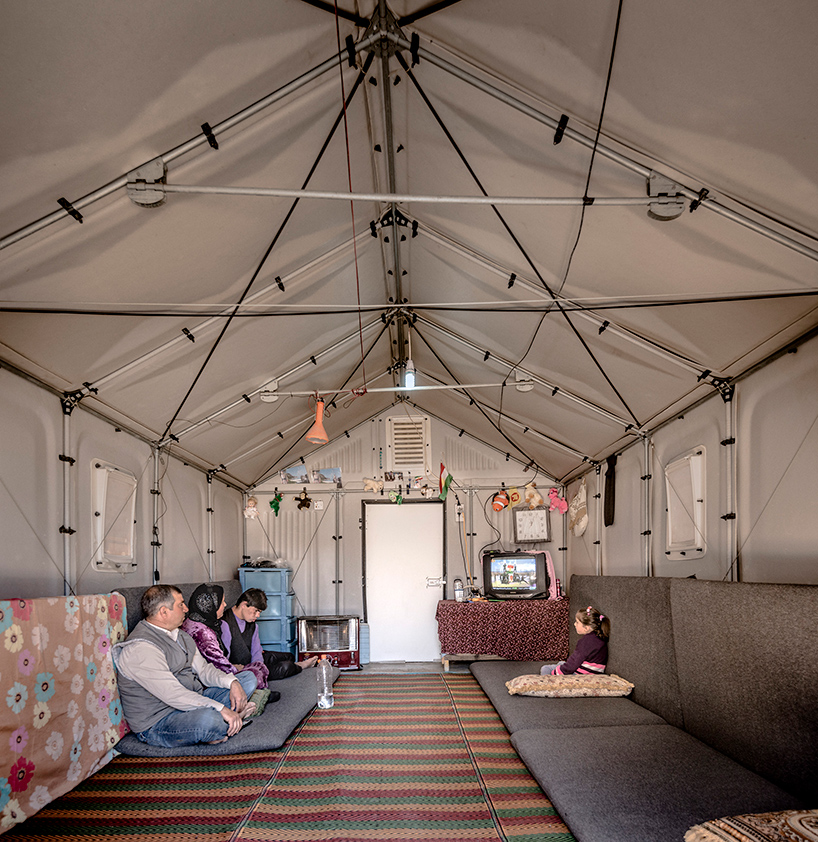 interior of a better shelter prototype in kawergosk refugee camp, erbil, iraq. better shelter. 2015
'where borders once marked the peripheries of nations, today, manifold territories on sea and land have blurred one's potential confinement within spaces that are determined by external powers,' explains MoMA. 'under these conditions, shelter has been redefined through constant movement or escape. by extension, refugee camps, while once considered to be temporary, are no longer so, and have become a locus through which to examine how human rights intersect with and complicate the making of cities.'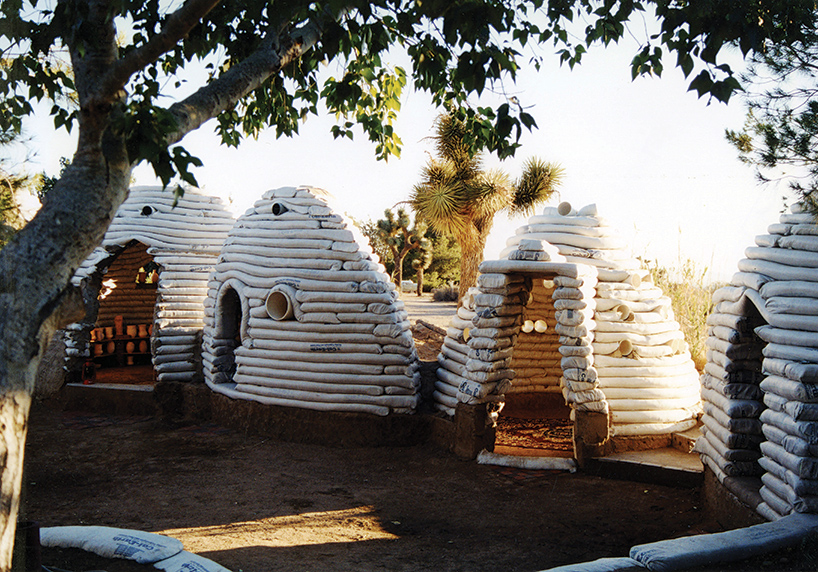 sandbag shelter. nader khalili, 1995
courtesy of the california institute of earth art and architecture
among the range of presented objects are the jointly-designed IKEA foundation-UNHCR better shelter modular emergency structure, along with works by estudio teddy cruz + forman, henk wildschut, reena saini kallat, and tiffany chung. a website that runs in parallel to the exhibition includes short essays and additional visual material by scholars, architects, artists, and designers from around the world.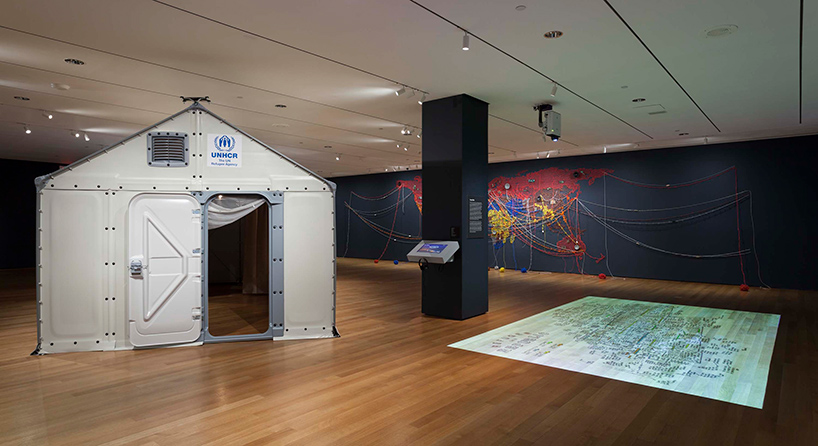 the exhibition explores how architecture, art, and design have addressed contemporary notions of shelter
image by jonathan muzikar © 2016 the museum of modern art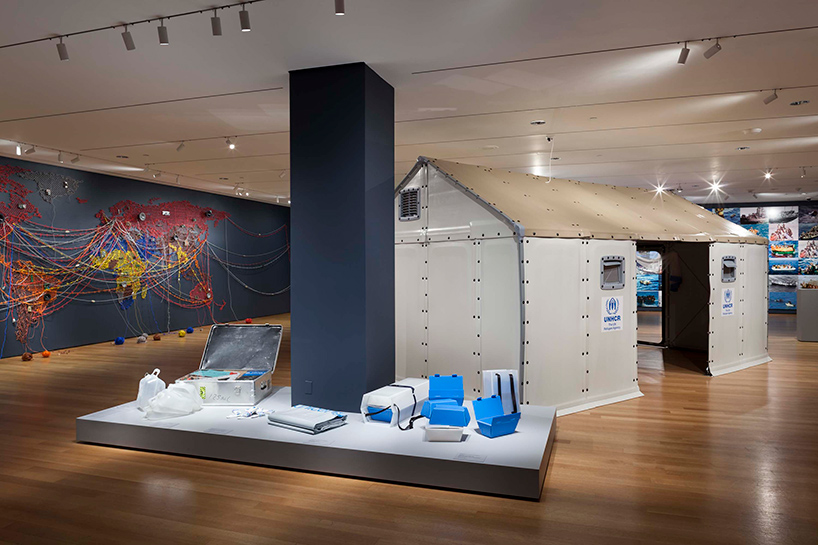 the display is organized by sean anderson and arièle dionne-krosnick
image by jonathan muzikar © 2016 the museum of modern art

the display brings together a variety of works that respond to the theme of forced displacement
image by jonathan muzikar © 2016 the museum of modern art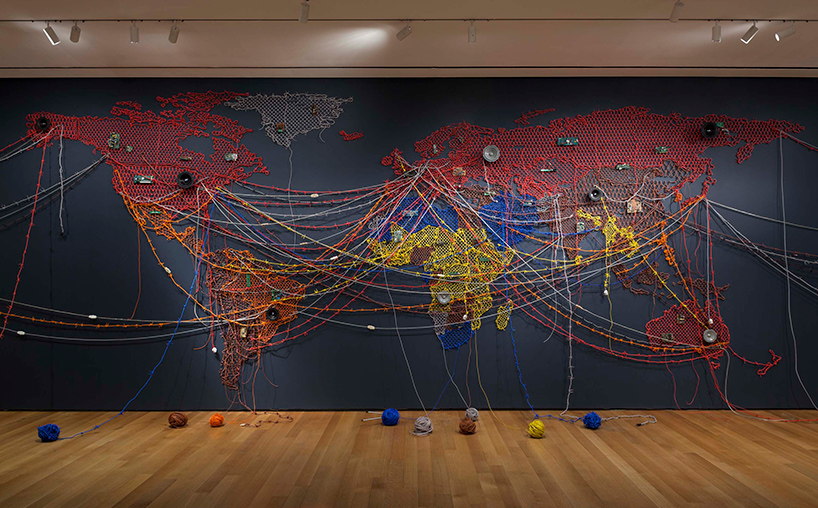 woven chronicle by reena saini kallat
image by jonathan muzikar © 2016 the museum of modern art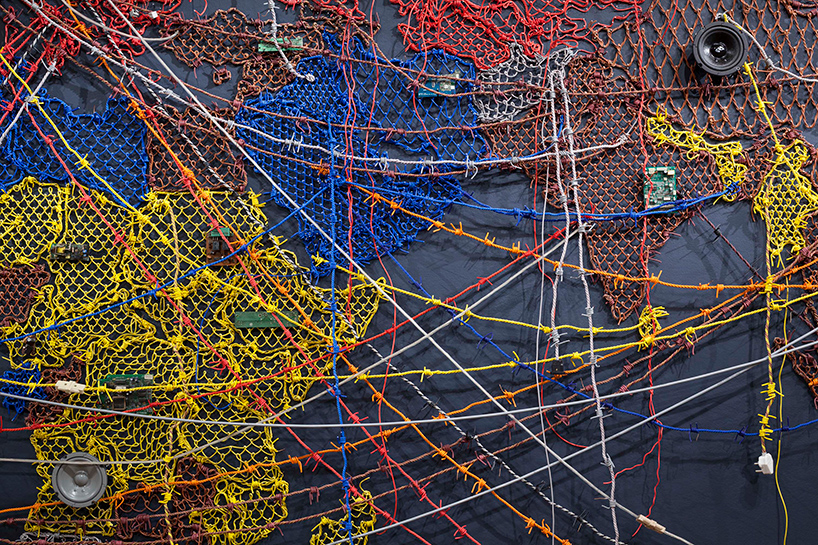 detail of woven chronicle by reena saini kallat
image by jonathan muzikar © 2016 the museum of modern art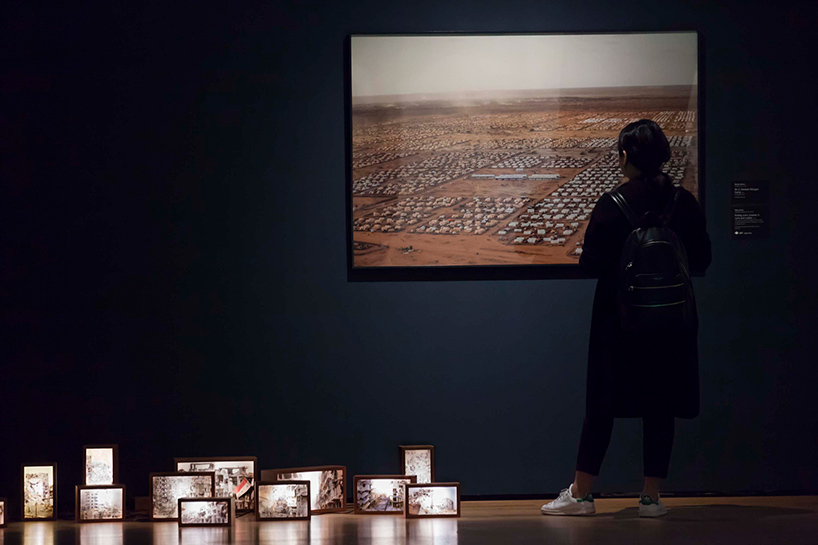 the exhibition remains on view until january 22, 2017
image by jonathan muzikar © 2016 the museum of modern art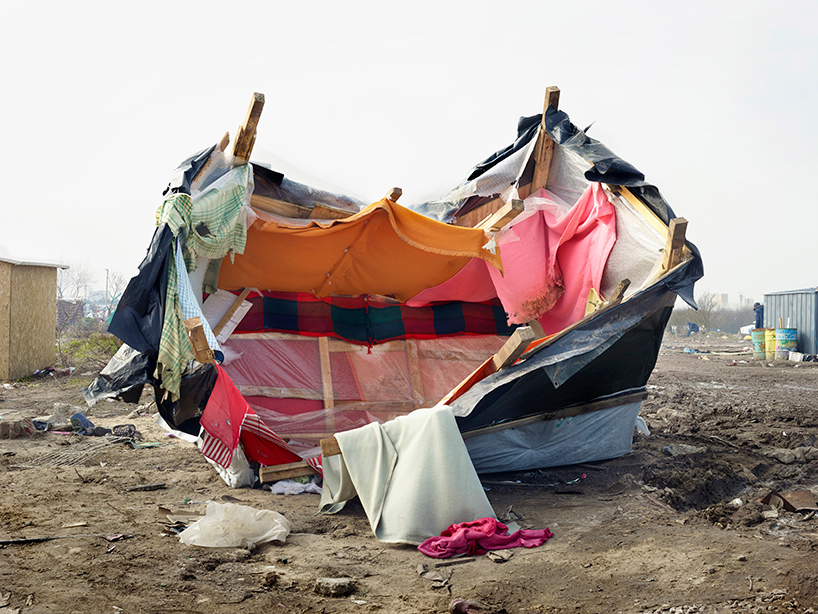 calais, france, march 2016. henk wildschut, 2016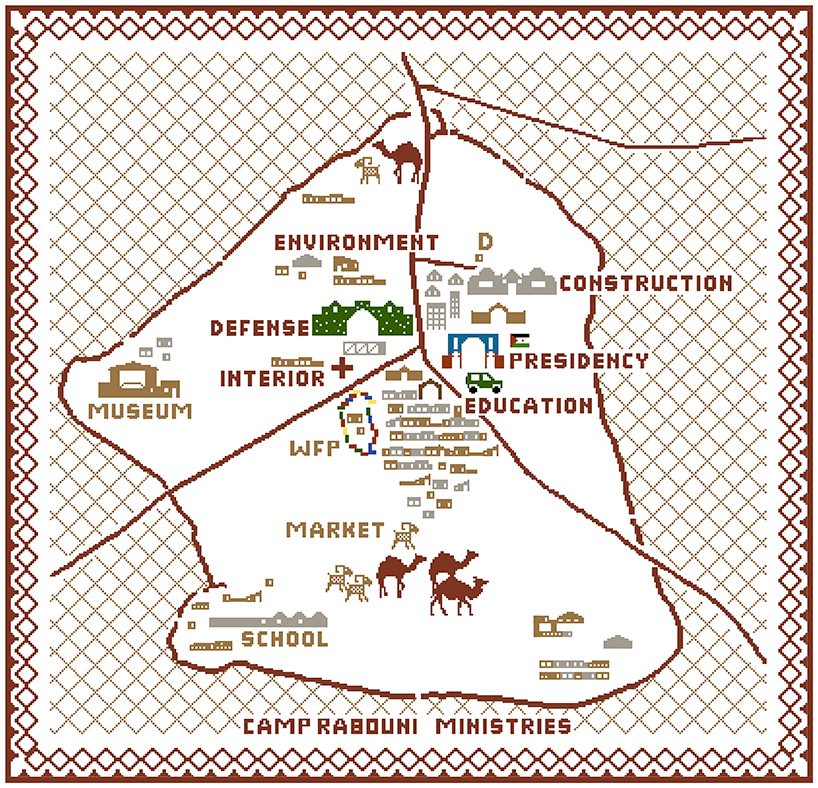 design for rabouni camp woven piece. manuel herz and the national union of sahrawi women. 2016
read more about the project on designboom here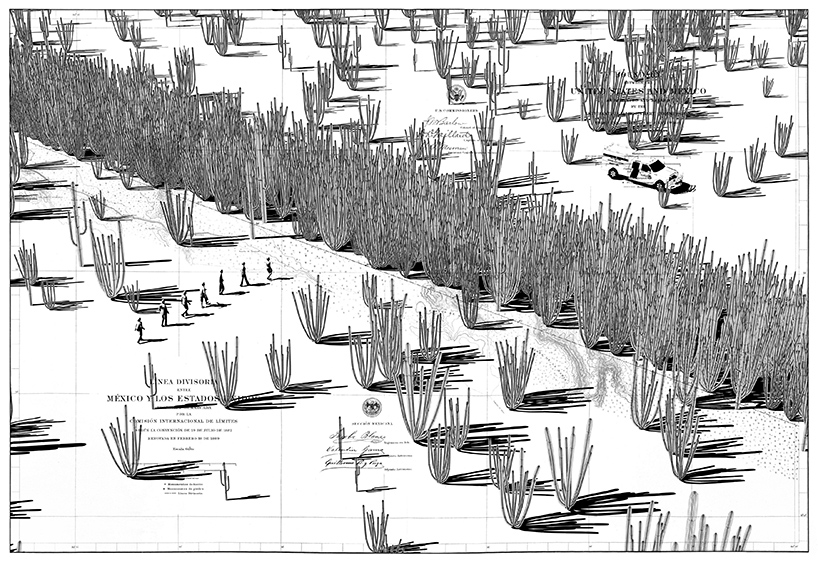 cactus wall. rael san fratello, 2014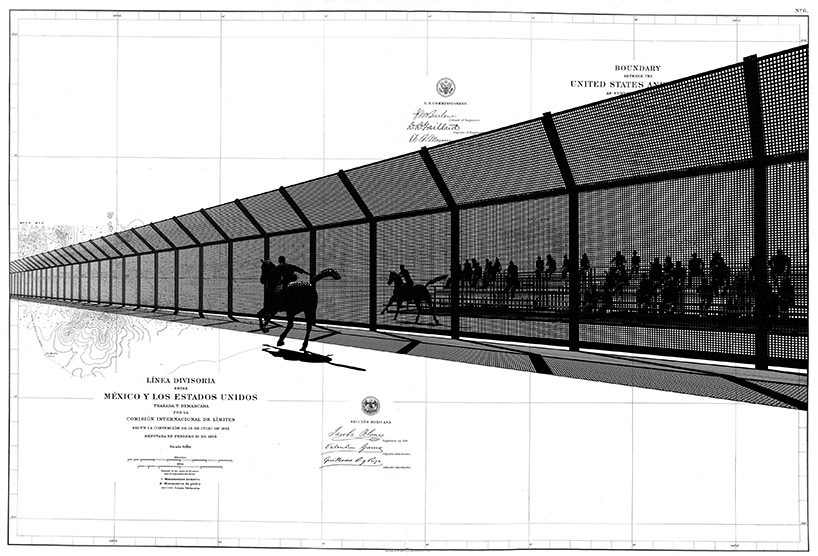 horse racing wall. rael san fratello, 2014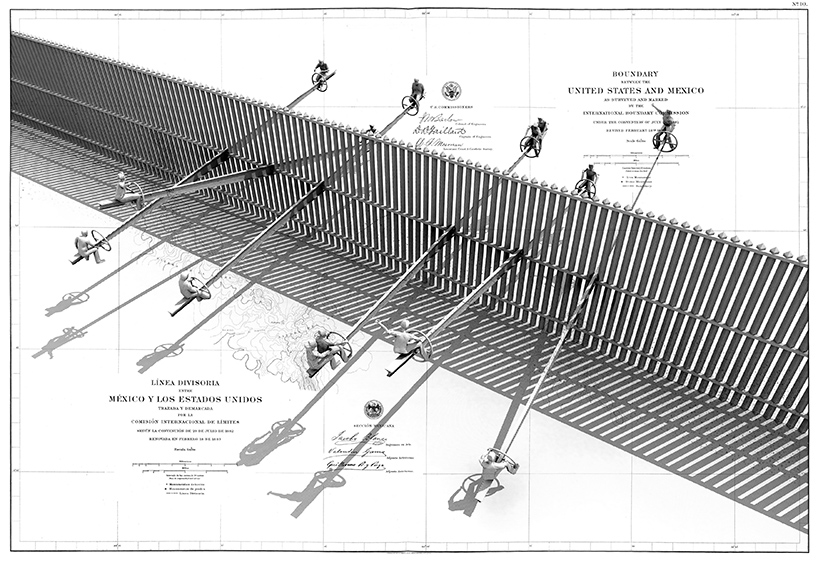 teeter-totter wall. rael san fratello, 2014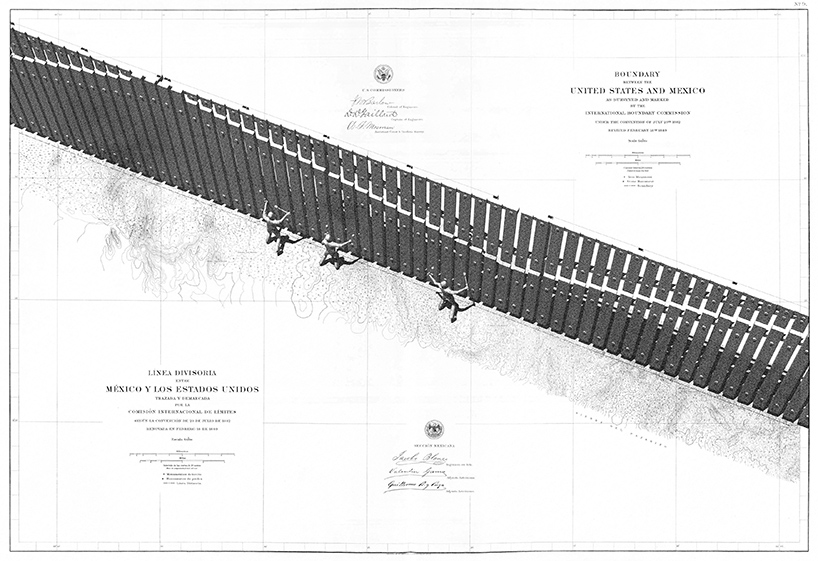 xylophone wall. rael san fratello, 2014