Pollutionwatch: A deadline missed, with deadly consequences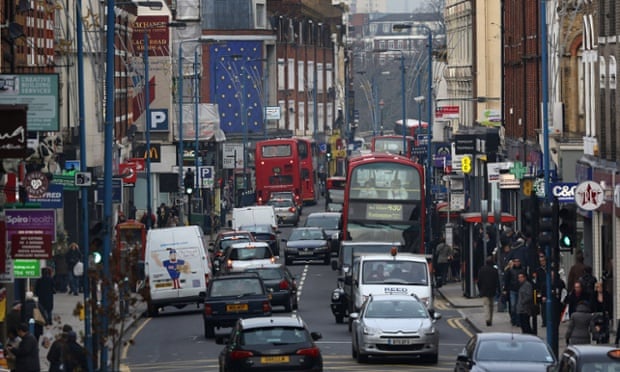 April's Supreme Court ruling on air quality means that the government must make new plans to meet European Limits for nitrogen dioxide. These limits were set in 1998 to be achieved by 2010, giving us 12 years. Not only have we missed the deadline but some of our biggest cities are still over 15 years away from attainment.
So how did this happen?
Scientists first warned that policies were not on track in 2003 when nitrogen dioxide alongside London's Marylebone Road stopped going down and instead increased by 25%. Increases were then found alongside other roads. Instead of devising new policies government continued to rely on the promise of future technological improvements to diesel exhausts that have still not delivered in real-world driving conditions. This is in stark contrast to the successful clean up of exhausts from petrol cars.
Over the last 15 years a huge growth in the proportion of diesel vehicles on our roads has compounded the problem. Today, the locations with greatest nitrogen dioxide are close to major roads in urban centres, especially in locations that are dominated by diesel traffic, including the buses, taxis and delivery vehicles that make our cities work. Unlike rural motorways these roads teem with people and are lined with homes, shops and schools. The solutions will not be easy, but attaining the limits is not just a legal exercise. During the last five years researchers have shown stronger links between nitrogen dioxide and respiratory health.
Whatever the solutions put forward, one clear lesson is that feedbacks are essential to make sure that our future plans remain on track.