vertical harvest urban farm by e/ye design under construction
vertical harvest urban farm by e/ye design under construction
all images courtesy of e/ye design
when thinking of the rugged beautiful nature and blistering cold of jackson hole, discount wyoming, treatment urban farm usually doesn't come to mind. local studio e/ye design however has proved this notion wrong. 'vertical harvest' is a vertical hydroponic urban farm occupying 1/10 of an acre in the heart of downtown that will produce the equivalent of 5 acres of produce annually. the project is a response to several deficiencies in the city, namely the need for locally-grown and harvested fruits and vegetables as well as the unemployment of a large population of the employable developmentally disabled community. produce will be distributed to grocery stores, restaurants, hospitals, and to individuals at an on-site market.

inside the growing area containing different systems for the growth of specific produce
the three-story steel and glass structure turns a footprint of 4,500 sq ft into 18,000 sq ft of fertile surface area. the hydroponic system in itself saves a considerable amount of water when compared to traditional soil-based farming methods, and a recycling system integrated into the various gardens will further increase productivity and efficiency. the simple design of circulation, growing space, and admin program makes it a suitable strategy that can be easily developed all over the world. in this case, the project uses an existing parking garage as a host structure- with circulation towers located at either end to leave a large surface area along the facade drenched in sunlight for the growth of the produce. the social and economical implications of the project are a beneficial addition to any city. companies and individuals alike benefit from job opportunities and fresh local produce.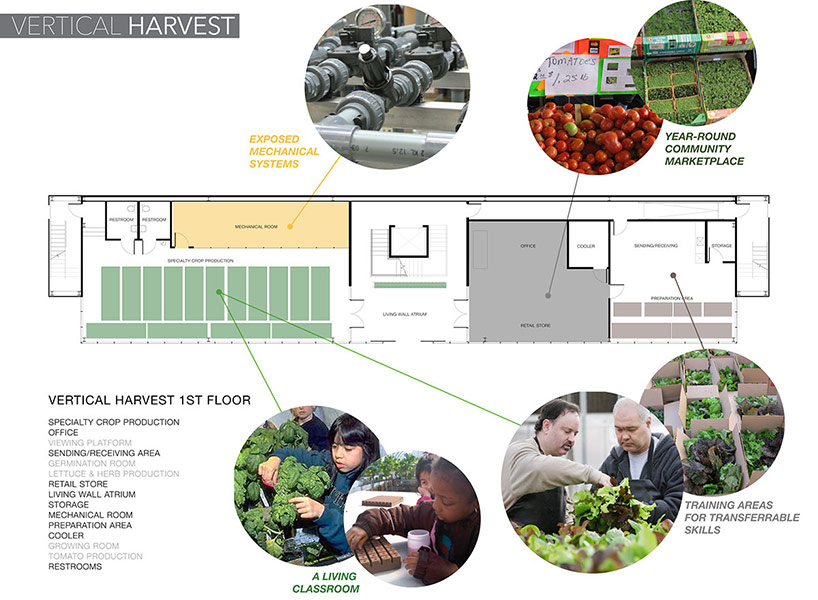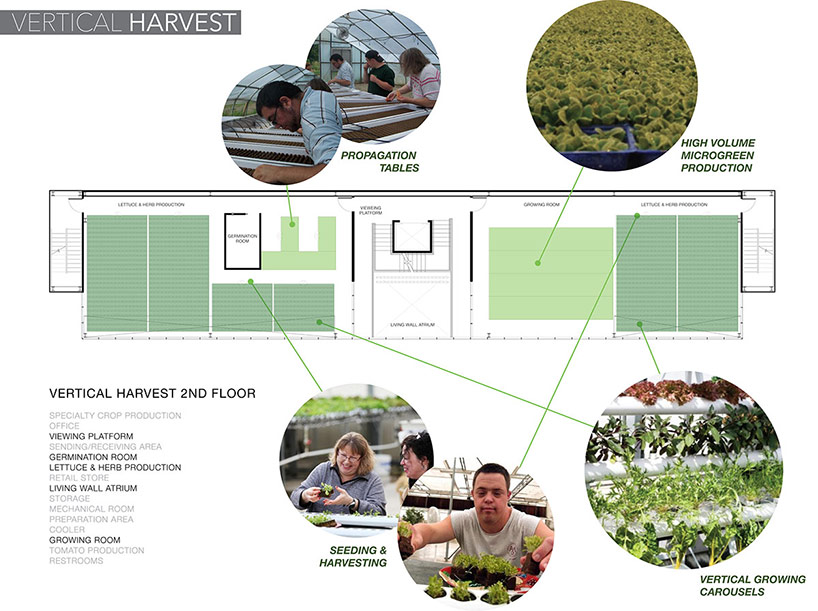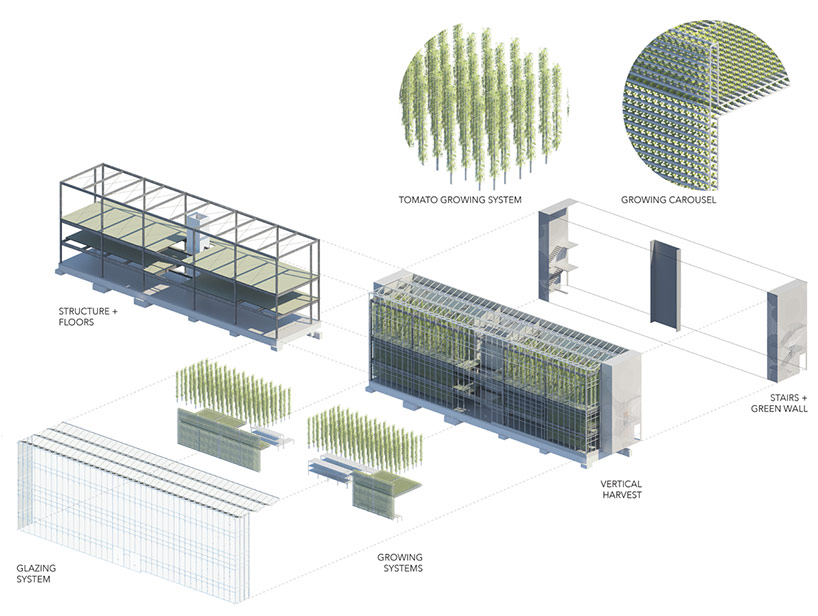 preparing for construction
project info:
construction start: november 2014
type: public/private partnership
construction cost: 3,600,000 usd
site area: 4500 sq ft
building area: 13,500 sq ft
building width: 150 ft
building depth: 30 ft
planned inauguration: january 2015