DUTCH STUDENT DESIGNS OCEAN CLEANUP ARRAY

the ocean cleanup array won the 2015 INDEX: award due its potential to address one the largest global challenges. the innovative and well-researched idea by 21-year-old dutch engineering student boyan slat, will greatly improve the condition of the earth's greatest natural resource, as well as the lives of millions. 'we live in a plastic age and we've already recognised a number of global challenges related to the oceans,' explains index: award jury member katinka von der lippe, strategic design, aestethics & design management at eker design/hydrolift. 'it's about time we're serious about a resource that makes up over 70% of the world's surface.'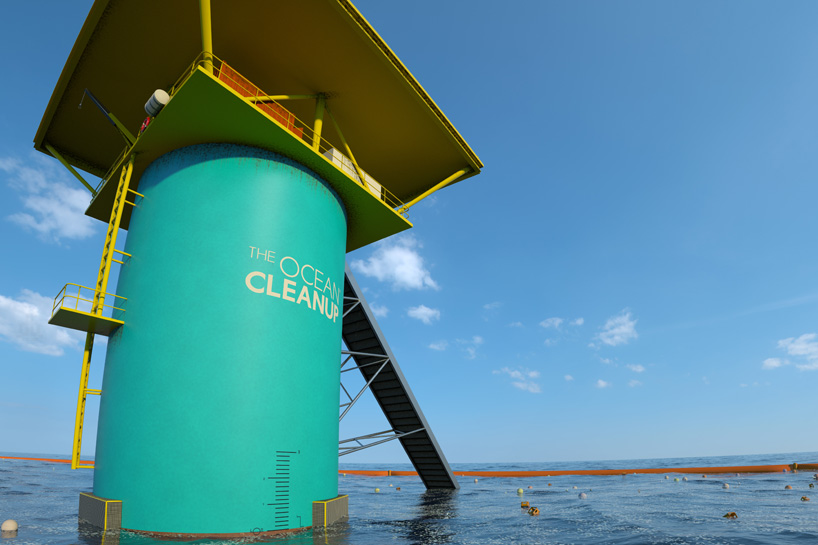 a rendered image of the plastic collection platform
the solution will not only have tremendous benefits for the environment and biodiversity, but will improve human health by dramatically reducing the amount of plastic toxins circulating throughout the food chain. in addition, the young designer has shown that age or experience are no barrier when it comes to innovation and bringing a revolutionary idea to life. 'i feel the index in it, a young guy with fire in his belly ready to solve a huge problem – plus all the inventiveness and entrepreneurship,' says mikal hallstrup, founder and chief visionary officer at designit.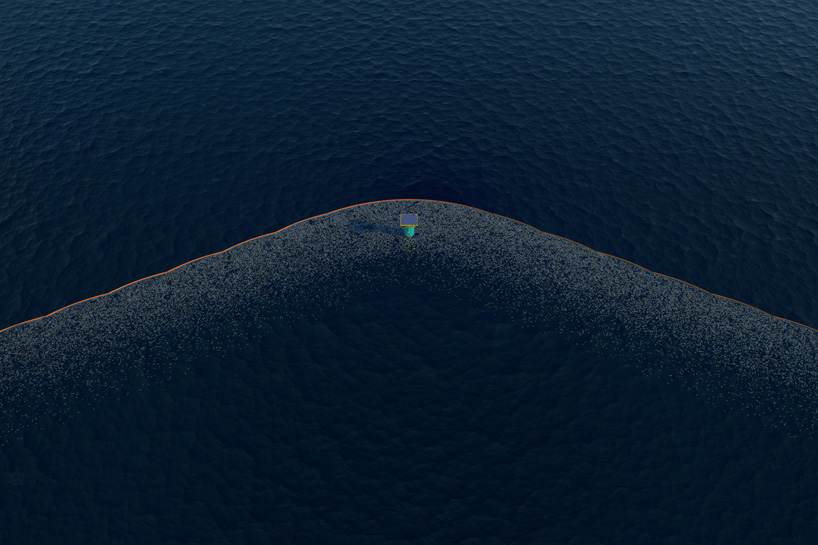 the ocean cleanup's research indicates that using a single 100 km floating barrier
designed for large-magnitude deployment, covering millions of square kilometers, the solution is a collection of huge floating barriers designed to be placed in center of the circular currents – called gyres – and passively collect the plastic. the rows of barriers to be placed on the oceans surface will essentially work like a giant funnel; while the current flows freely underneath, the booms will catch the floating lighter-than-water debris. once the plastic is concentrated, assisted platforms attached to the barriers will then efficiently extract the plastic from the sea. the waste can then be brought on to land via vessel, sorted and recycled into new materials or oil via pyrolosis. the stationary system is completely safe for marine life and is designed to be almost entirely self-sufficient, predominantly running on energy harnessed from the sun and waves. the ocean cleanup's research indicates that using a single 100 km floating barrier, deployed for 10 years, will remove 42 percent of the great pacific garbage patch. they estimate this to be 70,320,000 kilogram, which will cost us $5.10 per kilogram.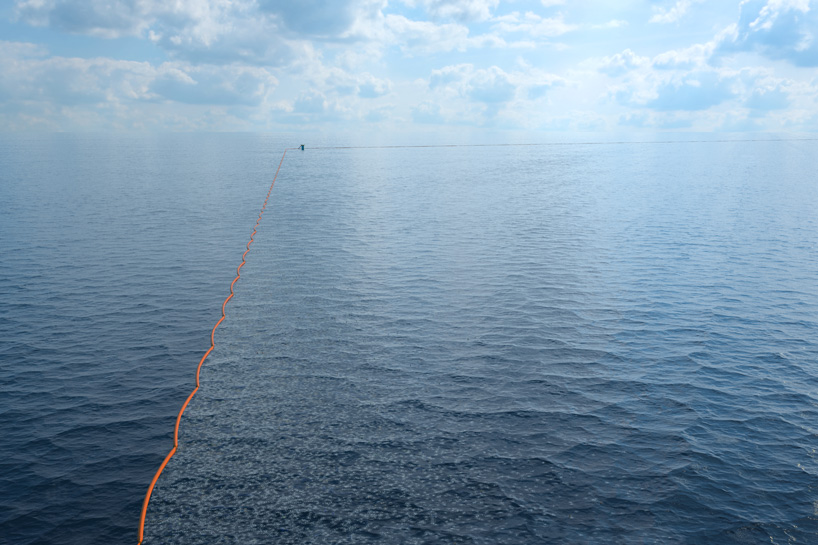 the floating barriers catch the plastic debris while the current flows underneath
through a series of up-scaling tests, the ocean cleanup team is now preparing the unique technology for full deployment in three to four years' time. to ensure the success of this phase, the team is working on further detailing the technology, refining it up to a level where it can be successfully manufactured, deployed and operated. the team is also collecting oceanographic plastic pollution data through research expeditions.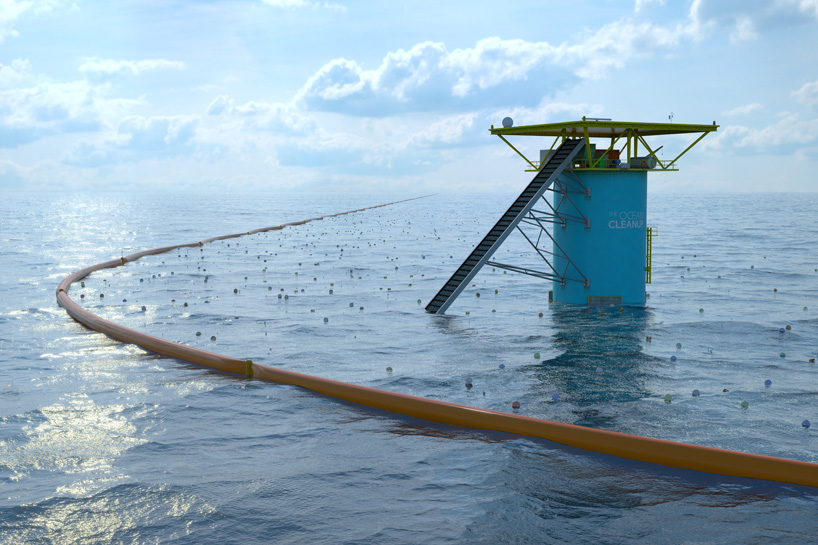 the stationary system is completely safe for marine life and is designed to be almost entirely self-sufficient
boyan slat at the awards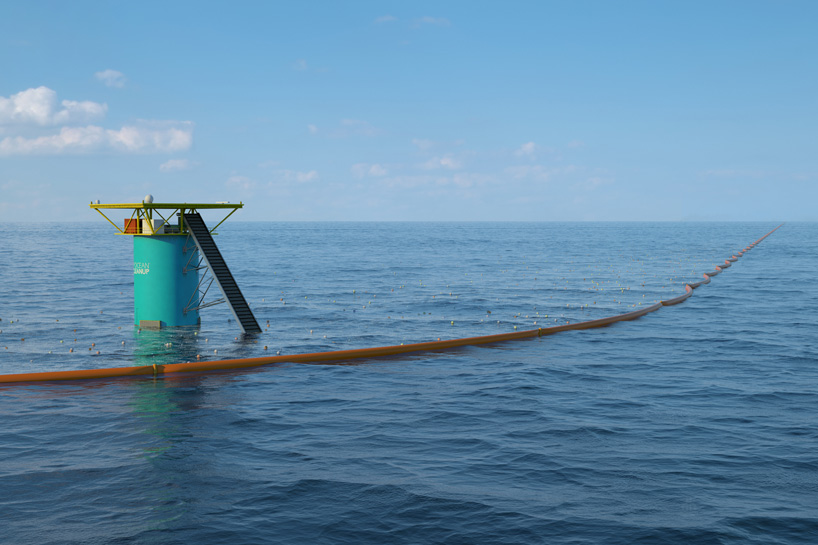 the ocean cleanup team is now preparing the unique technology for full deployment in three to four years' time