THIS IS WHAT VICTORY OVER THE DAKOTA ACCESS PIPELINE AT STANDING ROCK LOOKS LIKE
The tribe, along with scores of activists, fought for months to stop the pipeline's construction.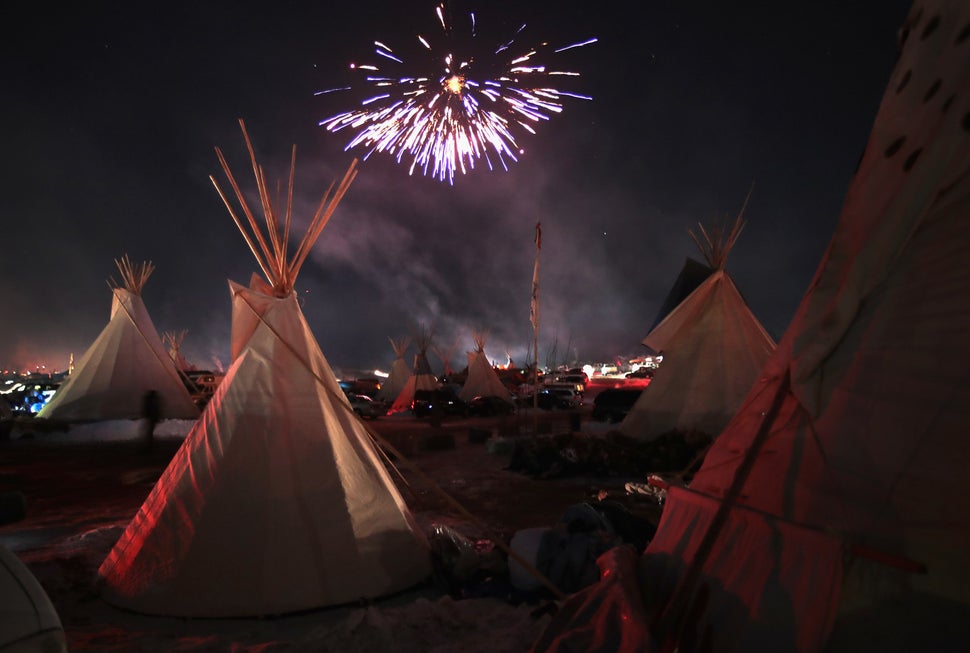 OCETI SAKOWIN CAMPGROUND, N.D ― The Standing Rock Sioux tribe and their supporters celebrated a historic victory Sunday after federal authorities halted construction of the controversial Dakota Access Pipeline.
The U.S. Army Corps of Engineers announced that it had denied the final easement required for the $3.8 billion project to cross under Lake Oahe in North Dakota. The Army said it will now explore alternative routes pending an environmental impact study.
The 1,172-mile pipeline starts at the Bakken Formation in northwest North Dakota near the Canadian border and runs southeast to southern Illinois.
The Standing Rock Sioux, which had been joined in a months-long protest by environmental, human rights and social justice activists, opposed the oil pipeline due to concerns over water contamination, environmental destruction and damage to ancestral sites.
"My hands go up to all the water protectors who have stood up to protect tribal treaty rights and to protect Mother Earth," Brian Cladoosby, president of the National Congress of American Indians, said in a statement Sunday. "Thank you for Standing For Standing Rock."
See more images from the victory below.
CORRECTION: A caption for a photograph previously included in this article misidentified a pair of feathers as eagle feathers.
Also on HuffPost
North Dakota Pipeline Protests